Items 1 to 2 of 2 on page 1 of 1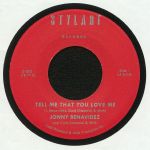 Cat: TR 715. Rel: 09 Nov 17
Soul
Jonny Benavidez & Cold Diamond & Mink - "Tell Me That You Love Me" (3:42)

Cold Diamond & Mink - "Tell Me That You Love Me" (instrumental) (3:44)
Review: Coming through on Timmion's offshoot Stylart Records, Jonny Benavidez Cold Diamond and Mink have exactly what it takes to soothe those winter blues with a little bit of their own bluesy spirit. To be exact, this is pure-class soul music from the deepest part of their hearts, but there is a strong element of melancholia at its core, and that's what gives "Tell Me That You Love Me" its sparkle and mystique. Mink's voice is like velvet on this beautiful recording, and even the instrumental sounds like the sort of gem that everyone from Floating Points to Theo Parrish could dig. New music, too!
…

Read more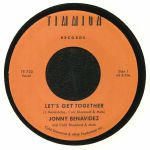 Cat: TR 720. Rel: 24 May 18
Soul
Jonny Benavidez - "Let's Get Together" (feat Cold Diamond & Mink - vocal) (4:21)

Cold Diamond & Mink - "Let's Get Together" (instrumental) (4:22)
Review: We just love hearing new soul and funk. Sure, a rare single from the 60s or 70s goes a long way in satisfying our needs, but how good is it to hear NEW music!? That's why we rate Finland's Timmion imprint so highly; they always come through with the goods, and there isn't a single EP they've put out that hasn't interested us... or flown off our shelves! This time, Jonny Benavidez, Cold Diamond and Mink team up for the absolute sexiness that is "Let's Get Together", a seductive soul ballad that is bound to lit up the room instantly! The instrumental is rather fine, too.
…

Read more
Items 1 to 2 of 2 on page 1 of 1