Items 1 to 3 of 3 on page 1 of 1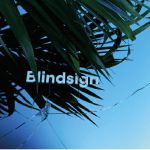 Cat: PWAVE 002. Rel: 19 Jun 17
Disco/Nu-Disco
Apocalypse (6:16)

Electronix (6:23)

Firedance (5:40)

Stardriver (5:53)
Review: Following initial appearances on Bahnsteig 23, Jonny 5 returns on the Pleasure Wave label with more of that well-travelled, groovesome voodoo for all manner of sonic wayfarers. "Apocalypse" in particular is a stunning piece of tom-powered menace, but it's quickly offset by the bubbling cosmic delights of "Electronix". "Firedance" on the B-side channels some righteous 80s industrial and synth pop tropes to create it's own kind of drama, and then "Stardriver" finishes the EP off with some pulsing, noirish wave synths and gaseous atmospherics. With the styles shifting from track to track, Jonny 5 has once again done a sterling job of keeping his options open and keeping us locked expectantly into his delirious sound.
…

Read more
$6.04
SAVE 25%
in stock
$4.53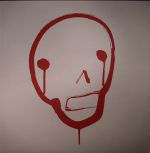 Bah023
(140 gram vinyl 12" repress)
Cat: BAH 023. Rel: 21 May 18
Coldwave/Synth
Kaka Kaka

Black Hole

Stoned

Horizons Change
Review: REPRESS ALERT: Etwas stirs in die Ostlich. Edits and verks of twist sounds. Synth pop, cold wave, neu wave, minimal wave, industrial, neu beat, soundtracks and a selbst Balearen. Freiheit! Als erstes is hero of old Cybernetic Broadcast (CBS) and (Intergalatic FM) radio. Jonny 5 and his verstorbenen Blindsign blog and mixes were a steigen'n'steigen to rescue us from boring neu disco. Schieben his search and discovery for harder, but musical soundscapes. 4 edits is a geschmack. Start brave on the floor feel with the Neu Beut Euro Pop thumper Kaka Kaka. Geschleift, verdreht thoughts. Black Hole is hours spent in Eastern Bloc basements graben in the search for drahts. Stoned indeed, immaculate synth electronic battle cruiser, hart percussion, cut gesang and break. Ready for the percussive finale in Horizon's Change. Was Auch Immer. Bahnsteig!


…

Read more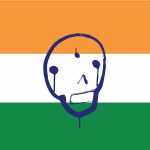 Cat: BAH 043. Rel: 21 May 18
Disco/Nu-Disco
Bengali Dub

Simha

Tum Tum
Review: Jonny 5 can rightly be considered a mainstay of Bahnsteig 23 now, as he returns to the label for the third time. It seems that the main source of inspiration for this latest opus from the intermittent producer has been the Indian sub continent, and he's channeled those vibes into three wild and wicked tracks for the weird dance party. "Bengali Dub" channels the proto electro vibes of 80s synth pop and shoots it through with some illustrious sample drops, while "Simha" works more like a particularly bold edit loping in a polyrhythmic fashion that will have the floor hopping like mad to keep up. "Tum Tum" turns up the heat on the B side with a deadly electronic revision of an Indian classic.





…

Read more
Items 1 to 3 of 3 on page 1 of 1