Artists
Items 1 to 2 of 2 on page 1 of 1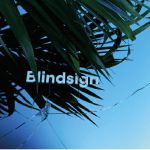 Cat: PWAVE 002. Rel: 26 Jun 17
Disco/Nu-Disco
Apocalypse (6:16)

Electronix (6:23)

Firedance (5:40)

Stardriver (5:53)
Review: Following initial appearances on Bahnsteig 23, Jonny 5 returns on the Pleasure Wave label with more of that well-travelled, groovesome voodoo for all manner of sonic wayfarers. "Apocalypse" in particular is a stunning piece of tom-powered menace, but it's quickly offset by the bubbling cosmic delights of "Electronix". "Firedance" on the B-side channels some righteous 80s industrial and synth pop tropes to create it's own kind of drama, and then "Stardriver" finishes the EP off with some pulsing, noirish wave synths and gaseous atmospherics. With the styles shifting from track to track, Jonny 5 has once again done a sterling job of keeping his options open and keeping us locked expectantly into his delirious sound.
…

Read more
Cat: BAH 043. Rel: 26 Mar 18
Disco/Nu-Disco
Bengali Dub

Simha

Tum Tum
Review: Jonny 5 returnz.

Wandering inner and outta self he presents 3 bombaz.

Bengali Dub will change livez.

Simha will charge high fivez.

Tum Tum will...well it just rockz

Jonny ommmmm takeoverz !!





…

Read more
Items 1 to 2 of 2 on page 1 of 1