Items 1 to 3 of 3 on page 1 of 1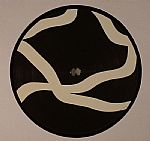 Cat: MOLTEN 1. Rel: 27 Feb 14
Minimal/Tech House
Einer Weniger - "Cabin"

Jonas Yamer - "Moment One"

Jonas Friedlich - "Meka Tell You"

Jonas Yamer - "Moment One" (Franklin De Costa remix)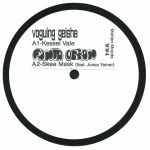 Cat: MOLTEN 4. Rel: 11 Apr 18
Experimental/Electronic
Kessel Vale - "Voguing Geisha" (7:03)

Skee Mask - "Fanta Ocean" (feat Jonas Yamer) (4:54)

Konrad Wehrmeister - "Xenomorph" (6:19)

Jonas Yamer - "Insgeheim" (6:11)
Review: Following a fine solo EP from Jonas Friedlich, the Molten Moods label returns to type with another compilation style EP featuring a quartet of cuts from their growing roster of artists. Kessel Vale kicks off proceedings with the lightly melodic, becalmed electronic experimentalism of "Voguing Geisha", before Skee Mask unfurls the Autechre-does-deep-dubstep flex of "Fanta Ocean" with a little assistance from label co-founder Jonas Yamer. On the flipside, Konrad Wehrmeister layers drifting, melancholic melodies over heavy sub-bass and skittish electro beats, while Jonas Yehmer joins the dots between spaced-out dub techno and out-of-this-world ambient on "Insgeheim". Impressive stuff, all told.
…

Read more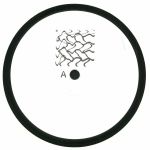 Cat: MOLTEN 2. Rel: 20 Mar 15
Deep House
Natan H - "10.26" (5:59)

Jonas Friedlich - "Hapenis" (5:59)

Jonas Yamer - "Downward Causation" (6:07)

Einer Weniger - "People Do Silence" (part II) (7:01)

Mono Mental - "El Piojo" (1:33)
Review: Operating out of Munich, Molten Moods hits its second release with another finely chiseled selection of artists that all help shape out the identity of this promising new label. Natan H brings a soulful electro lilt to "10 26" before Jonas Friedlich switches up the mood with the finely sliced oddball house confection of "Hapenis". On the B side it's a busy affair, with Jonas Yamer's "Downward Causation" delivering a slightly industrial shimmer to a subtly melodic techno framework in stark contrast to Einer Weniger's thoroughly mellow mantra "People Do Silence (Part II)". Then Mono Mental finishes proceedings off with a curious diversion into downtempo beatsmithery that works as a neat palette cleanser for an eclectic experience.
…

Read more
Items 1 to 3 of 3 on page 1 of 1