Items 1 to 2 of 2 on page 1 of 1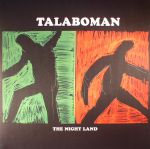 Cat: RS 1702. Rel: 06 Mar 17
Deep House
Midnattssol (6:10)

Safe Changes (6:21)

Samsa (10:50)

Six Million Ways (6:24)

Loser's Hymn (8:30)

Brutal Chugga-Chugga (7:29)

The Ghosts Hood (8:23)

Dins El Llit (5:19)
Review: Having first joined forces to DJ together under the Taloboman tag some years back, Axel Boman and John Talabot first got together in the studio for 2014's Sideral 12". Three years on, the experienced duo has finally recorded a debut album. It's naturally imaginative, eclectic and atmospheric in tone, effortlessly gliding between humid, Afro-influenced deepness ("Midnattsol"), dark and spacey dancefloor moods ("Samsa"), fuzzy epics ("Six Million Ways"), hushed tech-house ("The Ghosts Hood"), stretched-out wonkiness (the hypnotic "Dins El Lit"), and a variety of intriguing downtempo explorations. It's largely left-of-centre and mostly not focused on the club, but that's not necessarily a bad thing. Certainly, it's a fine collection of music.
…

Read more
Cat: PERMVAC 089-1. Rel: 06 Feb 12
Deep House
Depak Ine

Destiny (feat Pional)

Oro Y Sangre

Last Land

Journeys (feat Ekhi)

Missing You

When The Past Was Present

El Oeste

So Will Be Now... (feat Pional)

Depak Ine

Destiny (feat Pional)

El Oeste

Oro Y Sangre

Journeys (feat Ekhi)

Missing You

Last Land

Estiu

When The Past Was Present

HORSE

So Will Be Now... (feat Pional)
Review: When quizzed about his debut full-length before a Juno Plus party last year, John Talabot paused for a minute. "It's not really house, more electronica - like a proper album," he finally remarked. It's an apt description. Fin is clearly rooted in house - and the kind of melody-driven, atmospheric tackle that the Barcelona-based producer excels at - but it's certainly not a dancefloor-focused set. There are off-kilter downtempo moments, slo-mo compositions and twisted beatscapes that recall the impossible-to-pigeonhole antics of Hyetal (circa "Broadcast"), Sepalcure and Instra:mental. Then there's closer "So Will Be Now" (one of two collaborations with Pional), a near-genius chunk of future garage/deep acid house fusion that's so beautiful it almost hurts. As transformations go, Fin is stunning.
…

Read more
Items 1 to 2 of 2 on page 1 of 1