Artists
Items 1 to 2 of 2 on page 1 of 1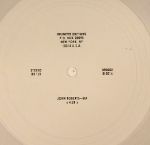 Six
(limited 1-sided clear flexidisc 7")
Cat: BED 002. Rel: 16 May 16
Deep House
Six (4:30)
Review: Caps lock enthusiast John Roberts is back: has it really been six years since his ground-breaking debut LP Glass Eights? Since then his Brunette Editions imprint has proven to be impressive in its own right, releasing some majestic and innovative pathways in deep house music. Arriving as a 7" precursor to a forthcoming album, "Six" continues on with Roberts' imaginative use of sampling and composition with his audio collage taking in everything from Oriental music translated via smooth deep house vibes and rough and dusty hip-hop inspired beats. Absolutely sublime!
…

Read more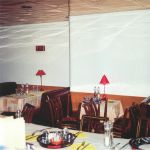 Spill
(limited transparent red vinyl 12")
Cat: BED 008. Rel: 23 Apr 18
Experimental/Electronic
Spill (8:17)

Wrecked (3:11)

Fluid (3:50)
Review: Following up 2016's dynamic Plum LP on his Brunette Editions imprint, New York City based producer John Roberts returns with a release that he best described himself as 'a series of songs written and destroyed. Self-cannibalized productions spit back out in abnormal silhouettes.' Indeed, it's quite the departure from the dusty and evocative deep house he produced on Hamburg imprint Dial a while back - in particular his well received debut Glass Eights in 2010. "Spill" is an unholy mixture of neo-classical, experimental lo-fi techno and guitar drones - that isn't altogether unpleasant. On the flip, be captivated by the bittersweet ambient house of "Wrecked" and the ethereal peace "Fluid" composed of powerful blasts of distortion and sombre trumpets.
…

Read more
Items 1 to 2 of 2 on page 1 of 1