Items 1 to 2 of 2 on page 1 of 1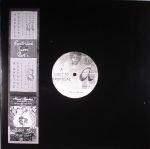 Cat: SS 063. Rel: 21 Nov 16
Deep House
Ghetto Proposal (feat Kitten Kuroi & John Douglas) (7:42)

Ghetto Proposal (instrumental - feat Amp Fiddler) (10:23)
Review: Theo Parrish's Gentrified Love series seems to be a collaborative affair. Part two, available separately, contained hook-ups with fellow Detroiters Wajeed and Duminie Deporres. "Ghetto Proposal", which is available in Vocal and Instrumental versions, features sublime contributions from another Motor City legend, veteran modern soul man Amp Fiddler. It's something of a deliciously trippy affair, underpinned by a freaky, delay-heavy groove, fireside-warm Rhodes keys, meandering trumpet lines and - on the vocal version, at least, drowsy female vocals. Both artists jazz influence is clear, particularly in the crunchy percussion hits that begin to dominate as the track progresses. Interestingly, the instrumental moves a little further towards jazzy broken beat territory.
…

Read more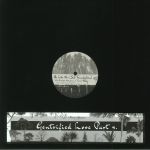 Cat: SS 070. Rel: 09 Apr 18
Deep House
Paul Randolph, Kathy Kosins & Theo Parrish - "Be Like Me" (SS translation) (9:41)

John Douglas, Amp Fiddler, Ideeyah & Theo Parrish - "Leave The Funk To Us" (full mix) (6:37)
Review: Theo Parrish's "Gentrified Love" series hits its fourth instalment with two stunning extensions/takes. First up is a powerful expansion of "Leave The Funk To Us". First spotted on the second edition of the series, it's now full length with the golden touch of Amp Fiddler. "Be Like Me", meanwhile, takes Paul Randolph & Kathy Kosins' Brownswood Bubbler to a whole new cosmos with lavish twists and cleverly subverted layers. Yet another precision trip from Parrish.
…

Read more
Items 1 to 2 of 2 on page 1 of 1