Artists
Items 1 to 3 of 3 on page 1 of 1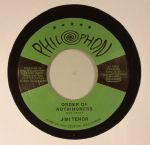 Cat: PH 45006. Rel: 07 Mar 16
Funk
Order Of Nothingness (3:36)

Tropical Eel (4:22)
Review: Apart from having been a pinnacle of both Sahko's and Warp's success over the years, Finland's Jimi Tenor is simply a great musician, a true visionary when it comes to dance - and non-dance - experimentalism, and one of the few truly imaginative minds left; yes, we know that's a bold statement, but it's what we truly believe. Here he is on Philophon with a deeply explorative 7", starting with the psychedelic hymns of "Order Of Nothingness", a song that seems to be drenched in 70's mysticism, but that somehow also sounds utterly contemporary. "Tropical Eel" is more left of field, where digitised Eastern melodies bleep to a steady, jazzy rhythm that simply calls for a head-nod. Recommended.
…

Read more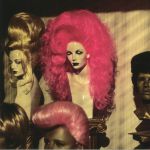 Cat: BARN 056. Rel: 20 Nov 17
Deep House
Power Of Love (6:38)

Pyjama Party (6:39)

Temple Of Music (5:10)

Turku Airport (7:16)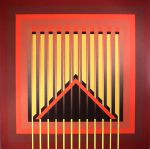 Cat: HRKL 006LP. Rel: 03 Apr 17
Funk
Big Fantasy (For Me) (radio edit) (3:39)

Big Fantasy (For Me) (4:54)

Big Fantasy (For Me) (instrumental) (4:54)

Tear It Down (radio edit) (3:51)

Tear It Down (4:33)

Tear It Down (instrumental) (4:33)
Review: Finnish Jazz legend Jimi Tenor returns with his muse Nicole Willis and a bit of help from New York's Jonathan Maron on "Big Fantasy (For Me)" a lo-slung and funky soul jam that's delivered in a stylistic presentation that you'd always expect from these legends. On the flip "Tear It Down" goes for some more uptempo disco flavour with Willis' powerful vocals supported by a sexy, psychedelic and uplifting arrangement by Tenor and Maron's sleek guitar licks which earned him respect from his days in NYC acid jaxx band Groove Collective.
…

Read more
Items 1 to 3 of 3 on page 1 of 1