Jefferson Belmondo
Items 1 to 2 of 2 on page 1 of 1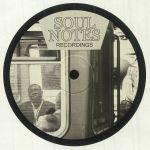 Cat: SN 12061. Rel: 11 Mar 13
Deep House
Fulbert - "Untitled"

Kastil - "Red Clown" (raw mix)

Malin Genie - "Leavin"

Jefferson Belmondo - "Booty Groove"
Review: Seeking to sum up the sound of his burgeoning label, Mario Castillo pulls in a selection of artists to assist him in his Kastil guise. Soul Notes is a label clearly in love with a more vibe-laden kind of deep house, whether it comes in the form of a bumping garage shuffle as in Fulbert's "Untitled", or Kastil's own more aquatic excursion. The unifying atmosphere is a blue note one, coming out of dreamy chords steeped in the legacy of black music that permeate each of the tracks on offer. Look no further than the feel-good roll of Jefferson Belmondo's "Booty Groove" for an exercise in understated funk that knows how to pay its dues.
…

Read more
Played by:
Rob Gribbin
,
Ernie (Minuendo Recordings)
,
Raw Printz
,
TiTo (Troubled Kids Records)
,
Replika (Quintessentials)
,
Nathaniel Jay (Love Notes)
,
Dj Aakmael (Unxpozd)
,
Jacques Renault
,
DJ Doug Gomez
,
DJ Nav
,
Superbreak
,
Brothers' Vibe
,
PRECIOUS K
,
Washerman
,
Femanyst aka Lady Blacktronika
,
Roberto Rodriguez
,
ART OF TONES
,
Juno Recommends Deep House
,
Jorge Caiado (Balance / Groovement)
,
Big Bang (Arision)
,
NICOLA CONTE
,
Fabio Monesi (Wilson Records)
,
Adryiano
,
Joe Montana
,
Kastil (Soul Notes/Stale)
,
Leigh D Oliver
,
Tommy Finger Jr.
,
Djs: Most Charted - Deep House
,
Fulbert
,
Janeret
,
Desos
,
Cecil (artfuldivision)
,
Swink Music Records
,
Colman Buckley
,
MIL (Music is Love Records)
,
Klansee
,
John Devecchis
…

Read more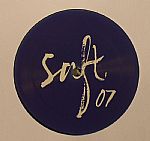 Cat: SAFT 07. Rel: 02 Jun 14
Deep House
Pablo Valentino - "La Caverne"

Pablo Valentino - "La Caverne" (Moon B Interpretation)

Jefferson Belmondo - "Shakalak"
Review: There's plenty of fresh house wares on offer at Saft, as the Spanish label sizes up some new contenders to deliver their vision of the deepest grooves known to humanity. Pablo Valentino is in a mellow mood but his drums still pound out underneath dubby chord pulses on "La Caverne", before Moon B switches things up with a more distinctive approach that keeps alien whispers of boogie in amongst some bass heavy business for the more adventurous floor. Jefferson Belmondo is in charge on the B-side and he means business with the drum focused jacker "Shakalak".
…

Read more
Items 1 to 2 of 2 on page 1 of 1