Items 1 to 2 of 2 on page 1 of 1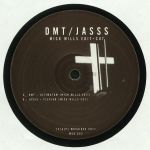 Cat: MSQ 003. Rel: 22 Jan 18
Electro
DMT - "Ultimatum" (Mick Wills edit)

Jasss - "Flexion" (Mick Wills cut)
Review: Mosaique turn to the learned ears of Mick Wills to fill out their third release with a pair of exclusive edits that align with the German DJs distinctive take on deviant dance music. On the A side Wills edits "Ultimatum" by Russian industrial wayfarer DMT, a track dripping with sinister synth tones and rasping, brittle drums that sound great looped up across a whole side of vinyl. On the flip Wills takes the knife to "Flexion" by Jasss, the emergent Spanish artist whose wide ranging style encompasses coldwave, acid and more besides. The emotive synth strains of this track strain against the harsh, distorted drums to great effect, all filtered through that Mick Wills vision of what makes great, dark, sleazy dance music.
…

Read more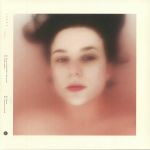 Cat: IDEAL 160. Rel: 20 Sep 17
Experimental/Electronic
Every Single Fish In The Pond (10:12)

Oral Couture (6:32)

Danza (9:18)

Cotton For Lunch (4:58)

Weightless (6:49)

Theo Goes Away (6:45)

Instantaneous Transmission Of Information (8:53)

To Eat With Dirty Hands (6:08)
Review: Spanish producer Jasss it seems is closely affiliated with Mannequin boss Alessandro Adriani; often supporting him at his label nights in Berlin in addition to carving out a name for herself in the city as a fine selector playing everything from electro and techno through to industrial. It's all those influences that are brought together as a cohesive whole on her debut album m: Weightless for Swedish noise cognoscenti Ideal. Featuring many of the tracks as previewed during her electrifying live show at Berlin Atonal 2017, it runs the gamut from moody and brooding imaginary soundtracks ("Every Single Fish In The Pond") through to body bashing analogue noise terror ("Oral Couture"/"To Eat With Dirty Hands"), to mesmerising exotica ("Danza"), free jazz ("Cotton For lunch") and new wave EBM mutations. A riveting listen from start to finish and a cohesive effort. Recommended.
…

Read more
Items 1 to 2 of 2 on page 1 of 1