Items 1 to 3 of 3 on page 1 of 1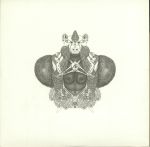 Cat: AERA 020. Rel: 01 Feb 18
Techno
Stellar Cult (DVS1 remix) (6:21)

Eleven (Sterac remix) (10:41)

Astrava (Ryan Elliott remix) (6:40)

Stellar Cult (Xylo version) (7:05)
Cat: 128 DSR. Rel: 03 Apr 18
Techno
Tesseract (10:02)

Astrava (5:52)

Hyperion (5:44)

Tesseract (Sterac dub) (8:06)
Review: Dutch producers Jasper Wolff and Maarten Mittendorff have been studio buddies for the best part of a decade. To date, the majority of their joint material has been released on the Indigo Aera label they launched seven years ago, so this first outing on Delsin is something of a surprise. Predictably, it's also really good. Opener "Tesseract", a sparkling chunk of melodious techno brilliance that benefits greatly from an extended ambient intro and almost Reichian waves of electronic motifs, is arguably the standout cut, though Sterac's hypnotic, slowly-shifting remix of the same track is also sublime. Elsewhere, "Hyperion" is a skittish slab of fizzing techno deepness, while "Astrava" is a broken techno shuffler complete with bleeping deep space melodies and dub-wise effects.
…

Read more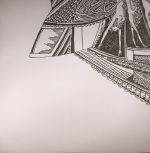 Cat: AERA 016 1. Rel: 27 Oct 16
Techno
Yamaoka - "Dragon Robe" (5:03)

Skudge - "November" (6:48)

Museum - "RA" (5:54)

Jasper Wolff - "Float" (6:51)
Review: The eagle-eyed amongst you may notice that the four cuts showcased here made up the first 12" of Indigo Aera's recent Lost Archives Special box-set. Like most of the rest of that expansive package, these tracks are exclusive and previously unreleased. The quality threshold is undeniably high: check, for example, the glistening, beat-less ambient positivity of Yamaoka's "Dragon Robe", and the glacial melodiousness of Skudge's rolling techno shuffler, "November". Those looking for a darker, slightly more intense take on techno should head for Museum's throbbing "RA", while label co-founder Jasper Wolff's "Float" is a study in classic, dub-influenced techno hypnotism.
…

Read more
Items 1 to 3 of 3 on page 1 of 1