Items 1 to 2 of 2 on page 1 of 1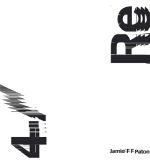 Cat: EES 027. Rel: 11 Sep 17
Disco/Nu-Disco
Sexy Merlin - "See You In The Dark" (Jamie Paton remix)

Guy Schalom - "Habibi" (Jamie Paton remix)

Blancmange - "Feel Me" (Jamie Paton remix)

Gatos Negros - "Overdrive" (Jamie Paton remix)
Review: Jamie Paton has been a regular fixture on [Emotional] Especial since the label first came to light, conjuring up a seductive blend of leftfield dance music with a broad range of influences. This time around he's turning out some of his remixes, leading in with the sweaty, dense throb of Sexy Merlin's "See You In The Dark". Guy Schlalom's "Habibi" by way of contrast becomes a lighter confection peppered with bubbly synth lines and an almost poppy persuasion. Blancmange's "Feel Me" has a more cosmic lilt in its voluminous tones, and "Overdrive" by Gatos Negros drifts out on an off-kilter kind of boogie for all manner of deviant dancers to get head-nodding to.
…

Read more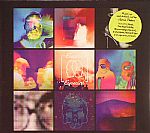 Cat: EES 010CD. Rel: 08 Sep 14
Disco/Nu-Disco
Goat - "Run To Your Mama" (Cage & Aviary remix)

Baris K - "200"

Baris K - "200" (Ashodells dub)

Jamie Paton - "Ju Know"

Andy Blake & Timothy J Fairplay - "B-Ultras" (Jamie Paton remix)

Khidja - "Mustafa" (Timothy J Fairplay remix)

Blancemange - "The Western" (Cage & Aviary Fear Is Nothing dub)

Scott Fraser - "Ask Your Control" (Richard Sen remix)

Jamie Paton - "Bizarre Dub Feeling"

Richard Sen - "Ghost Train"

Maurice & Charles - "Sofa Love" (Jamie Paton remix)

Inhalt - "Occupations" (Black Merlin "Member" remix)

Khidja - "Abdul" (Juju & Jordash remix)
Review: [Emotional] Especial looks back at the first 9 releases since its inception to provide a
selection or "Eleccio" via a special dubbed out DJ meets studio mix from label stalwart
Jamie Paton. Ever since the first white labels appeared at the end of Summer 2013, [Emotional] Especial
has been busy putting out music that are their own warped take on club music. Mixing the
influences of dub, electro, disco, proto-house, house and techno, a sound appeared without
any preordained plan.
To celebrate the end of the first series of releases come EES10CD - a DJ meets studio
compilation mix created by label artist, remixer and even in-house designer, Jamie Paton.
Freaturing tracks from every EP, including two unreleased remixes are the tight productions
of Richard Sen; the wiggle of Scott Fraser; deep, chugging Cage & Aviary dubs; the Eastern
influences of Baris K and newcomers Khidja; the quirky discoid wonk of Maurice & Charles
and finally not forgetting of course, the stand out Timothy J Fairplay touches. Whether
alongside Mr Weatherall, Andy Blake or in solo remix mode, young "Junior"s skills (and name)
grows and grows.
All this is perfectly put together by Jamie Paton, the man who launched the label with his
Bizarre Feeling EP. As well as the inclusion of several unreleased cuts, Jamie has edited the
"selection", adding live studio dubbing, FX and the odd mega-mix to make it truly (E)special.
…

Read more
Items 1 to 2 of 2 on page 1 of 1