Items 1 to 2 of 2 on page 1 of 1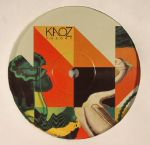 Cat: KTV 01. Rel: 18 May 16
Minimal/Tech House
Illicit Behaviour (5:41)

New Skool Acid (6:32)

New Skool Acid (Seb Zito remix) (6:45)

New Skool Acid (Matthias Tanzmann remix) (7:04)
Review: He's Hot Natured, tres Freak 'N Chic (once upon a time) but now he's gonna raise Kaoz on the dancefloor: business as usual from the UK tech house legend Jamie Jones. It's more of the smooth and slinky house you'd expect from Bangand or's finest on "Illicit Behaviour" often copied but never matched. He ups the ante on next track "New Skool Acid" which is much more fierce and funky. This dirty and druggy shuffler is definitely for the peak time. There's a bunch of killer remixes of said track too: we're particularly feeling Matthias Tanzmann's rendition where the Leipzig legend gives it a dark and atmospheric makeover for late night sleaze.
…

Read more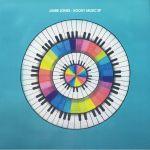 Cat: HOTC 100. Rel: 25 Sep 17
Minimal/Tech House
Jamie Jones vs Nookie - "Sound Of Music" (feat Katy B) (5:46)

Kooky Chords (6:33)

Positive Pressure (feat Kevin Knapp) (6:12)

Parallel Universe (6:32)
Review: Hot Creations boss Jamie Jones manages to find time for another release, in between his Ibiza residency and travelling the globe as one of modern house music's most popular DJs. His latest offering brings everything you'd expect from the Welshman and nothing less. These four Summery and pop-inflected tech house cuts are hot material on their own and make a cohesive EP. Starting off with the anthemic "Sound Of Music" covering jungle legend Nookie's track of the same name and with pop sensation Katy B on vocals. The rolling peak time groove "Kooky Chords" is absolutely the sound of not only 'The Island' but Jones' label and will bang the party just as much as recent offerings by wAFF or Phil Kieran. On the flip, there's a bouncy and sleazy early evening jam in the form of "Positive Pressure" featuring American Kevin Knapp and the druggy/minimal afterhours DJ tool "Parallel Universe".
…

Read more
Items 1 to 2 of 2 on page 1 of 1