Items 1 to 3 of 3 on page 1 of 1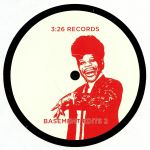 Cat: 326 002. Rel: 20 Dec 16
Disco/Nu-Disco
Acid Whump (6:09)

Bostitch Time (8:33)
Review: Chicago batboy Jamie 3:26 is one of the few Windy City producers who is still waving his city's flag up high; alongside other house and techno artists like Hieroglyphic Being, they are defining the Chicago sound of today. This particular producer's style is suave and supremely sleek in its execution, a quality that is clearly audible from this second instalment of Basement Edits. The first, "Acid Whump" couldn't be from anywhere else and, although the UK also has a long tradition of heavy acid house, this particular tune sounds like it really is from the source of it all. "Bostitch Time", on the other hand, is more leftfield in all senses; there's a jazzy percussive beat pushing it forwards, but the track's sonic coating is filled with strange and wonderful synth sounds that render it something of a misnomer. Excellent cuts.
…

Read more
Cat: BBE 425SLP.
Deep House
Calendar - "Comin' On Strong" (Jamie 3:26 edit)

Braxton Holmes presents Cabrini-Greens & Cornbread - "Stomps & Shouts" (Jamie 3:26 edit)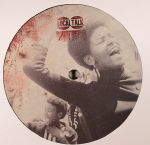 Cat: LT 074. Rel: 11 Jun 18
Deep House
Jamie 3:26 & Masalo - "Testify" (8:18)

Sameed - "Can't U" (4:43)

Sameed - "Dusty Jazz" (Late Night edit) (5:56)
Review: The latest missive from Sweden's fine Local Talk label is a multi-artist affair, with fine contributions from label regular Sameed, Chicago legend Jamie 3:26, and rising star Masalo. The latter two join forces on fabulous A-side "Testify", a low-slung, disco-tinged deep house bomb built around righteous rhythms, impassioned, gospel-influenced blues vocals, and killer Clavinet parts. On the flip, Sameed's first contribution is a riff on the same basic cut, utilizing the same samples but venturing further towards dirty, late night disco territory. He also provides a fine bonus in the shape of "Dusty Jazz", a sample-heavy jazz-house workout complete with wavering horns, rich bass and twinkling electric piano solos.
…

Read more
Played by:
Jonna (City Fly / Shadeleaf Music)
,
Andrew Pirie (Melting Pot)
,
Ben Sims
,
OdDio
,
Dicky Trisco
,
The Last Trip to Gandahar
,
SEELIE
,
TiTo (Troubled Kids Records)
,
Juan MacLean
,
Dirty Channels
,
Jacques Renault
,
OCTO CHAMP
,
Paul Thornton (Dig Deep / Reboot)
,
Superbreak
,
Djchrisrhythm / SUPER MOTION
,
Mark Graham (Contrast-Wax)
,
Tooli (Local Talk / OMENA)
,
Monsieur Cedric (Serie Limitee)
,
Alkalino
,
Mike W - Kolour LTD
,
Jimmy Maheras
,
Luke Solomon
,
Eddie C
,
Kenneth bager
,
Cottam
,
Ltj xperience
,
Djs: Most Charted - Deep House
,
RNR
,
Rikki Humphrey
,
Sameed
,
KS French
,
CHEZZ
,
ReeKee (Wrong Notes)
,
Tone B. Nimble (Al-Tone Edits)
,
Shaka (KolourLTD, Balance Alliance)
,
Marsupials
,
Pontchartrain
,
LK
,
SITUATION
…

Read more
Items 1 to 3 of 3 on page 1 of 1