Items 1 to 3 of 3 on page 1 of 1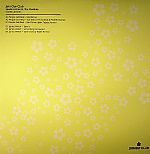 Cat: JOC 010. Rel: 13 Aug 12
Minimal/Tech House
People Get Real - "San Dimas"

People Get Real - "San Dimas" (Monoblok & PSLKTR remix)

People Get Real - "San Dimas" (John Tejada remix)

James Welsh - "Take It"

James Welsh - "Something Borrowed"

James Welsh - "Take It" (Andy Blake remix)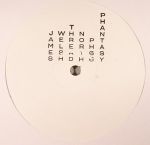 Cat: PH 66. Rel: 24 Jul 17
Techno
Thread (5:11)

North (6:44)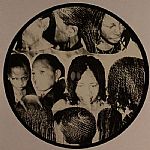 Cat: WOLFEP 015. Rel: 12 Nov 12
Deep House
James Welsh - "NOwt" (Ron Basejam remix part 01)

Squarehead & Mella Dee - "Get Together"

Waze & Odyssey - "Feel My Voices"

Terrence Pearce - "Magic"
Review: Arriving at a fifteenth 12" release in little more than three years is no mean feat, and the Wolf Music crew have retained a standard of quality throughout that a few other labels could learn from. Once again switching the emphasis from artist release to a quartet of contributors, WOLF 15 opens with a killer Ron Basejam refix of recent Wolf anthem "Nowt" by James Welsh. Originally a louche slice of beatdown, "Nowt" stays at an even tempo in the hands of the Crazy P artist though there are all new levels of seductive funk added. Complementing this are three label debuts of varying style but equal quality, with Squarehead & Mella Dee (one half of Mista Men no less) opting for a brazen concoction of ruffed up garage rhythms and deep house emotions on "Get Together". On the flip breakout house duo Waze & Odyssey add Wolf to their growing CV with the effervescent cut up house rowdiness of "Feel My Voices" whilst South African producer Terrence Pearce might just steal our affections with the skippy, smudged delights of "Magic".
…

Read more
Played by:
EJECA
,
Jaffa Surfa
,
Secret Reels
,
Raw Printz
,
Mark Johnson Bournemouth
,
Dj Aakmael (Unxpozd)
,
Thatmanmonkz (Shadeleaf Music)
,
WOLF Music
,
Lady Blacktronika
,
Duff Disco
,
Chili Davis (Forward Disco)
,
Sccucci Manucci
,
Izzy Demzky
,
Mitchell Goor
,
Beto Cravioto
,
Albion Don
,
Manuel Sahagun
,
Studio Casual
,
Waze & Odyssey
,
Shox
,
LeSale
,
Jack Fell Down
…

Read more
Items 1 to 3 of 3 on page 1 of 1