Items 1 to 3 of 3 on page 1 of 1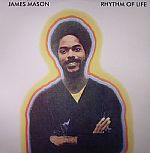 Cat: CR 189. Rel: 14 Jul 14
Funk
Sweet Power Your Embrace

Good Thing

Free

Mbewe

Funny Girl

Slick City

Rhythm Of Life

Hey Hey Hey

I've Got My Eyes On You

Dreams
Played by:
Scratchandsniff
,
Arsenii
,
RUSTAM OSPANOFF
,
STEREO 12"
,
Lay-far
,
Funkshone
,
Los Charly's Orchestra
,
Patrick Forge
,
Far Out Recordings
,
Juno Recommends Funk/Reissues
,
Juno Recommends Jazz
,
JKriv (Razor-N-Tape)
,
INKSWEL (HOT SHOT SOUNDS / BBE)
,
The Jazz Meet
,
DJ PayAndrewBurgerDotCom
,
SIMON OZBIZTON
,
Rikki Humphrey
,
Alex Salvador
,
Djs: Most Charted - Funk
,
Kito Jempere
,
Ptaki
,
JELLY ROLL SOUL
,
ChoiProductions
,
Mamadisc
…

Read more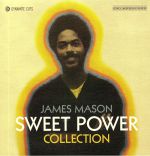 Cat: DYNAM 7001/DYNAM7002. Rel: 23 Oct 17
Funk
Sweet Power Your Embrace (4:02)

Free (3:46)

I've Got My Eyes On You (3:40)

Slick City (3:02)
Review: Released 40 years ago in 1977 ''Rhythm Of Life '' by James Mason was possibly one of the greatest vocal Jazz fusion releases of all time . New vinyl imprint Dynamite releases a quality limited edition double pack release showcasing the highlights from that album plus some additional rare versions of the tracks. The version of 'Sweet Power Your Embrace'' is taken from the incredibly rare 7 inch promo only issue. On the flipside is a different version of the club floor dancer ''Free'' which features a heavy bongo workout . The 45 second slab on this package features two tracks featuring the vocals from Clarice Taylor on ' I've Got My Eyes On You'' and the superb 'Slick City' which were both never commercially released as a 45 before.
…

Read more
FORTHCOMING
Cat: DYNAM 7003. Rel: 20 Nov 17
Funk
Funny Girl

Dreams
Review: Although featured on James Mason's lauded - and recently reissued - 1977 album Rhythm of Life, "Funny Girl" is nowhere near as celebrated as some of the other cuts on that set ("Sweet Power Your Embrace", in particular). Happily, Dynamite Cuts has decided to put it centre stage for the first time, sticking it out on a desirable 7" single. Featuring the super-sweet vocals of Clarice Taylor, the song perfectly encapsulates Mason's loose and musically rich fusion of soul and jazz-funk. Also impressive is flipside "Dreams", a slightly looser and jazzier cut - again, with Taylor on vocal duties - that originally closed out the Rhythm Of Life LP.
…

Read more
Items 1 to 3 of 3 on page 1 of 1