Items 1 to 2 of 2 on page 1 of 1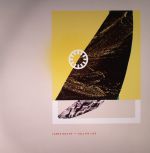 Cat: FARB 017. Rel: 19 Oct 15
Deep House
Murder Mystery (4:01)

Wrapper (4:01)

Tell Me Lies (6:20)

Sweet Person (3:39)

Fundamentlly Inconsiderate (6:43)

Closing Ceremony (4:10)
Review: Farbwechsel is proud to present James Booth's vinyl debut, a six-tracker of driving house and techno pieces. Tell Me Lies follows a superb full-length album released on the excellent 100% Silk in 2013 and continues on the path to establish James Booth's own sound. His voice is characterized by an unbelievable precision and sensuality that defines his finely sculpted songs down to the last filter opening. It is this razor sharp focus that fills the EP's minimalist approach with tremendous weight and power. At the same time, this purity also renders the songs to become multifunctional entities capable of lighting up dancefloors while also perfect for the headphone listener.
…

Read more
$7.73
SAVE 40%
in stock
$4.64
Cat: CHURCH 009. Rel: 08 Sep 16
Deep House
Silver Blaze (7:48)

Soup (3:56)

Vanish (5:26)

Why Would You Not (5:55)
Review: Previously spotted on Lowtec's revived Out To Lunch label, James Booth's wayward variety of house music has been largely released through the 100%Silk label. That is certainly not a bad thing - we love the LA-based label - but it's refreshing to see him land on London's own Church imprint. The promoters-turned-label-owners have got a good thing going, and it's equally exciting to see them broadening their reach by landing some more homegrown talent. This four-tracker is deep and effective for floor use: "Silver Blaze" is a placid slice of chord-heavy house, ""Soup" stretches the percussion and lands on a two-step territory, "Vanish" goes all Chicago on us, and "Why Would You Not" goes deeper and murkier than any other track on this fine house excursion.
…

Read more
Items 1 to 2 of 2 on page 1 of 1