Items 1 to 2 of 2 on page 1 of 1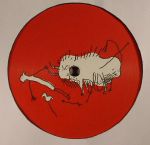 Cat: ENDLESSFLIGHT 77. Rel: 20 Apr 17
Deep House
Sweet Florence (7:52)

Emotion (3:53)

Sweet Florence (Kuniyuki edit) (9:25)
Review: Amongst those who dig for interesting, dancefloor-friendly electronic music from the early 1980s, Jacob Desvarieux's eponymous 1983 debut album is highly rated. It brilliantly joined the dots between zouk, boogie and beatbox electro, with all manner of other influences - reggae, most famously - being stirred into the producer's melting pot. Here, Endless Flight have licensed two of those tracks - the reggae-boogie brilliance of "Emotion", which includes subtle nods to a couple of disco classics, and the electro-zouk madness of "Sweet Florence" - and pressed them on a weighty 12" single. The latter track is given the re-edit treatment by Kuniyuki, who makes more of the layered guitar and organ solos, the original's wavy female vocals, and the killer original electro groove.
…

Read more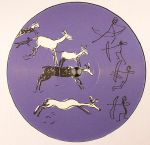 Cat: ENDLESSFLIGHT 82. Rel: 23 Aug 17
Disco/Nu-Disco
Jacob F Desvarieux - "Rifyx" (3:18)

Tala - "Wick Up" (6:06)

Jacob F Desvarieux - "Rifyx" (Kuniyuki edit) (8:02)
Review: Endless Flight has done us all a favour by shining a light on the little-known work of French zouk maestro Jacob F Deviscaux. Here, they round of their retrospective series of "anthology" releases with another red-hot three-tracker. Side-one begins with "Rifyx", a wonderfully summery, horn-laden concoction from the musician's 1985 album Oh Madina that somehow joins the dots between jazz-funk, zouk and disco, before continuing with Deviscaux's 1982 Afro-funk/synth-boogie/electro-zouk production for vocalist Tala. Best of all, though, is Kuniyuki's stupendously celebratory flipside re-edit of "Rifyx", which turns the all-too-short original into an eight-minute slab of audio sunshine.
…

Read more
Items 1 to 2 of 2 on page 1 of 1