Items 1 to 2 of 2 on page 1 of 1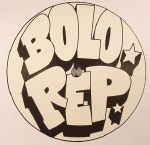 Cat: BOLOREP 002. Rel: 12 Sep 17
Minimal/Tech House
Jackie - "Skyskyskysky" (6:33)

Nudge - "Zerozeroquatto" (5:39)

DJ Cream - "Bigstreet" (6:02)

Bassa Clan - "H2Bo" (6:55)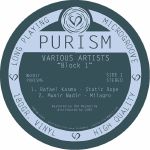 Cat: PURISM 5. Rel: 19 Mar 18
Minimal/Tech House
Rafael Kasma - "Static Rope"

Munir Nadir - "Milagro"

Jackie - "Lune"

Mag0 - "Spectrum"
Review: Purism leaps into action once more, this time welcoming a strong cast of lesser known characters that fit right into the adventurous approach to house and techno that the label has forged its reputation on. All these producers make their first appearances here, but you wouldn't know it listening to the quality of the tracks on offer. Rafael Kasma's "Static Rope" is a quintessential grooving house jam with some killer filtered chords, while Munir Nadir brings the twitchy minimalism vibes on "Milagro". Jackie is on a sultry, jazzy deep house tip with "Lune" and Mag0 rounds things off with the cheeky, quirky funk of "Spectrum".
…

Read more
$10.41
SAVE 25%
in stock
$7.81
Items 1 to 2 of 2 on page 1 of 1