Ishan Sound
Items 1 to 3 of 3 on page 1 of 1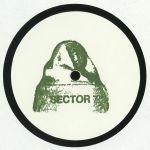 Cat: S7S 006. Rel: 09 Oct 17
Dirty Dubstep/Trap/Grime
Roll The Dice (3:44)

Cane Sword (5:34)
Review: It's time to step into the Bristol shadows with Sector 7 once again as label co-runner Boofy invites Young Echo to the fray for two instrumental grime / dub hybrids. "Roll The Dice" pelvises with its dense subs and shimmering atmospheric textures while shattering trap snare roll and a mystic melody and skippy drum arrangement flicker in and out of the foreground. "Cane Sword" is a little more on the pure grime tip with some superb drum momentum, breathless atmospheres and cool samples that skid to a halt when you least expect them. Roll again...
…

Read more
$10.51
SAVE 25%
in stock
$7.88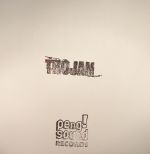 Cat: PENGSOUND 008. Rel: 22 Feb 16
Dub
Trojan (3:48)

Trojan (version) (3:35)

Trojan (Gorgon Sound remix) (5:14)

Trojan (Dubkasm remix) (4:34)
Cat: TEC 101. Rel: 30 Apr 18
Bass
Ishan Sound & Hodge - "C5" (4:37)

Ishan Sound & Muttley - "Still Smoking" (4:24)
Review: Having recently notched up 100 releases, Tectonic begins a new era by offering up a suitably weighty collaborative release from Peng Sound regular Ishan Sound. On side A, the Young Echo member joins forces with Hodge - owner of the nicest hair in techno - for the deep and dreamy dubstep shuffle of "C5", where fluid riffs dance above a blazed but powerful beat. Muttley lends a hand on flipside cut "Still Smoking", an altogether livelier and more aggressive - if still suitably deep and hazy - 140 BPM workout that comes complete with stabbing, grime style riffs and some serious subsonic bass.
…

Read more
Items 1 to 3 of 3 on page 1 of 1