Items 1 to 2 of 2 on page 1 of 1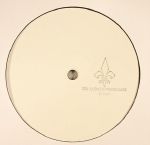 Cat: SUSH 027. Rel: 19 Oct 16
Minimal/Tech House
Ion Ludwig - "Be Fifty Times Two" (9:38)

Monoaware - "Side Stepper" (7:22)
Review: Sushi tech Records has always been a favourite of ours but, looking back at the entirety of its catalogue and more recent releases, we have too admit that we slightly underestimated the label over the last ten years. not anymore; each and every release that Yossi Amoyal drops is better than the last, and their most recent compilation is still proudly turning at 33RPM on our HQ turntable. It's a new two-tracker this time, led by Ion Ludwig and Monoaware, both interesting deep house producers who know the meaning of subtlety. The former delivers a fine, dubbed-out house tune called "Be Fifty Times Two" - most certainly one for the dub techno enthusiasts or fans of the Workshop latel - while the latter's "Side Stepper" takes a more minimalist approach in the same vein as the Villalobos school of thought. All in all, a masterful and beautifully executed EP.
…

Read more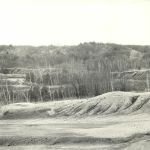 Cat: MEANDER 0201. Rel: 26 Jul 17
Minimal/Tech House
Ion Ludwig - "Mitad Del Mundo" (8:07)

Vlad Caia - "Slowsetup" (9:08)
Review: Five years on from the release of the rather fine Family Jubilee compilation, Meander has decided to put out a follow-up. This time around, the Berlin-based label has decided to stretch the material over three EPs, rather than one weighty triple-pack. This first 12" begins with a fine chunk of woozy, tech house/deep house fusion from Ion Ludwig, whose "Mitad Del Mundo" achieves a near perfect balance between rhythmic hypnotism, bassline-driven funkiness and the ghostly fluidity of late night ambient. Bucharest-based Vlad Caia handles the flipside, in the process delivering a typically trippy chunk of rolling Romanian tech-house.
…

Read more
Items 1 to 2 of 2 on page 1 of 1