Items 1 to 2 of 2 on page 1 of 1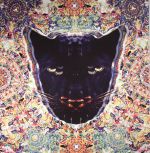 Cat: AOP 001. Rel: 23 May 16
Techno
The Genie

Midnight Drive (Mender's re-stitch)
Review: Animals On Psychedelics is a new label out of Cleethorpes, run by DJ/promoter Carl_H. Through a combination of name, artwork and musical output, Animals On Psychedelics focuses on the more tripped out, spacey side of electronic music. The label's debut release is a two-track EP from London duo Invisible Menders, otherwise known as Dom Ahtuam & Jane Fitz, who have also released on Porn Wax and BOE Recordings.
…

Read more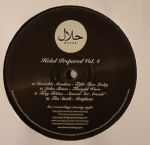 Cat: BOE 028. Rel: 21 Sep 15
Deep House
Invisible Menders - "Fifth Time Lucky" (8:03)

John Shima - "Thought Wave" (5:31)

Toby Tobias - "Sword Art Arcade" (6:07)

Tim Smith - "Graphene" (7:24)
Review: The revered Halal Prepared series on boe extends to its fourth volume with four new acts fresh to the label. Hotly tipped duo, Invisible Menders, made up of outstanding DJ Jane Fitz and thus far underrated producer Dom Ahtuam contribute a stunning Balearic bass-heavy house cut "Fifth Time Lucky". Fresh from his solo EP, John Shima slots in a deep techno workout "Thought Wave". Toby Tobias of Rekids fame pumps out some raw basement lofi vibes with his jacker "Sword Art Arcade" and rounding off the EP on a delicate note is Tim Smith's soft and melodic 707 jam "Graphene".

…

Read more
Played by:
Jane Fitz (Invisible Menders)
,
Life Recorder
,
Ben Boe (Boe Recordings)
,
ROTCIV
,
Sean Dixon
,
Leah Floyeurs
,
Toby Tobias
,
Malcolm Moore (Altered Moods)
,
Our Mutual Friend
,
Brad P/Inner Shift/Common Dreams
,
G-Prod
,
Carl H (ANIMALS ON PSYCHEDELICS )
,
Rikki Humphrey
,
Anaxander
,
Titonton Duvante (Residual)
,
DJP / Soul Print Recordings
,
Jock Burton
…

Read more
Items 1 to 2 of 2 on page 1 of 1