Artists
Items 1 to 3 of 3 on page 1 of 1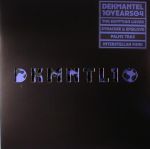 Cat: DKMNTL 10YEARS04. Rel: 06 Nov 17
Electro
The Egyptian Lover - "This That Old School" (5:48)

Syracuse & Epsilove - "Scubatomic Love" (4:35)

Palms Trax - "Honey Lemongina" (4:45)

Interstellar Funk - "EFX Harmonix" (6:43)
Review: For the fourth volume in their tenth anniversary series, Dekmantel has decided to go all-out electro. Wisely, they've recruited scene legend the Egyptian Lover to kick things off. His "This That Old Skool" is an unashamed romp through early '80s nostalgia, with the eccentric producer peppering a sturdy TR-808 beat pattern with exotic synth lines, "Tour De France"-style heavy breathing and raw vocoder vocals. Syracuse and Epsilove wrap their skittish electro beats in chiming melodies, trippy acid lines and dreamy vocal snatches ("Scubatomic Love"), while Palms Trax necks a fistful of anti-depressants and delivers the pure endorphin rush that is the melodious and spacey "Honey Lemongina". Finally, fast-rising producer Interstellar Funk offers up a lesson in melodious electro/techno fusion on the standout "EFX Harmonix".
…

Read more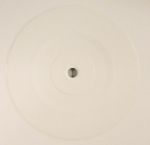 Cat: RUBBER 003. Rel: 28 Nov 16
Techno
Group A - "Trance" (5:50)

Interstellar Funk - "No Lessons" (7:13)

Leuk En Ko - "De Snoei 1" (4:11)

Overdose - "Tech-No-Shit" (La Corde edit) (5:57)

Group A - "Gin Poo" (6:05)

Interstellar Funk - "Start Stop" (2:47)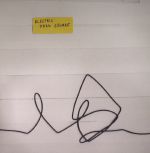 Cat: RHM 014. Rel: 04 Apr 16
Electro
Cable 54 (5:45)

Poly Evolver #1 (2:59)

Ama Diver (6:07)

Short Sequence (2:34)

Prototype (5:28)

Poly Evolver #2 (1:36)
Review: Having earned his corn in the back office of Rush Hour's Amsterdam HQ, Olf Van Elden is now making his mark as a producer. Previously, he's released fizzing, far-sighted techno and house on Voyage Direct and Tape Records Amsterdam. Here, he delivers his most expansive - and arguably strongest - 12" to date for former employers Rush Hour. There's much to admire, from the pulsing analogue motifs and clanking drum machine percussion of "Cable 54" and semi-ambient gorgeousness of "Poly Evolver #1", to the thumping, industrial-influenced modular throb of "Poly Evolver #2". Arguably best of all, though, are his two hook-ups with Jeroen. Choose between the flitting electronic melodies, snappy beats and dreamy chords of "Prototype", and the drowsy, EBM-goes-Detroit brilliance of "Ama Driver".
…

Read more
Items 1 to 3 of 3 on page 1 of 1