Artists
Items 1 to 3 of 3 on page 1 of 1
Cat: FABRIC 100. Rel: 15 Feb 10
Drum And Bass
Riya - "Seems Like"

Instra:Mental - "From The Start"

Stray - "Pushed"

Dan Habarman - "Ne Este Roz"

Vaccine - "Ochre"

ASC - "Starkwood" (Consequence remix)

Consequence - "Lover Shell"

Distance - "Sky's Alight" (dub)

Alix Perez - "Self Control"

Genotype/Instra:Mental - "Distorted Dreams/Go" (acappella)

Instra:Mental - "End Credits"

Instra:Mental - "Watching You"

Instra:Mental - "Fist" (Level 2B mix)

Consequence - "11 Circles" (ASC remix)

D-Bridge - "I Know"

Instra:Mental - "Encke Gap"

Loxy & Genotype/D-Bridge - "Farah's Theme/Inner Disbelief" (acappella)

Pearson Sound - "Down With You"

Scuba - "Tense" (D-Bridge remix)

Instra:Mental - "No Future" (Consequence remix)

Code 3 - "Living Proof"

Consequence - "Reflex Reaction" (feat Instra:Mental)

ASC - "Phobos"

Skream - "Fire Call"

Instra:Mental - "Machine Made"

D-Bridge - "Love Hotel"

D-Bridge - "The Dim Light"

Scuba - "Eclipse"

ASC - "Ubiquity Incident"

Abstract Elements - "Abysmal Depth"

Actress - "Gen Ohn" (Screwed version)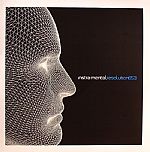 Cat: NONPLUSLP 003. Rel: 11 Apr 11
Bass
8

Talkin' Mono

Rift Zone

Aggro Acid

Delta Zone (Advance)

User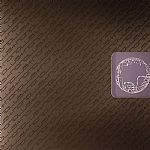 Cat: NONPLUSLP004PLATE 5. Rel: 01 Apr 13
Techno
Insta:mental & dBridge - "White Snares"

Martyn - "Bad Chicago"
Review: The fifth and final Think & Change collects a few tracks that have floating around for some time. Instra:mental & dBridge's "White Snares" has existed since before the Instra:mental name ceased to be a concern last year, and combines the trio's pioneering Autonomic sound with a distinctly 80s-inspired sonic vibe. Martyn's "Bad Chicago" meanwhile has been anticipated since appearing in Pangaea's FACT mix in 2011; in comparison to "White Snares" it shows how far the label has come since 2009, a straight up techno track whose shackling beats are balanced with some rather subtle and twinkling melodies.
…

Read more
Items 1 to 3 of 3 on page 1 of 1