Items 1 to 2 of 2 on page 1 of 1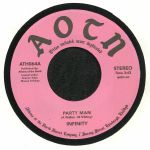 Cat: ATH 064. Rel: 14 Jun 18
Disco/Nu-Disco
Party Man (3:41)

Put Everything In Place (4:00)
Review: The second of two AOTN Infinity 45s, AOTN dish out another superb reissue from the late 70s US seven-piece. Serious funk soul once again; "Party Man" lives up to its name with a thumping groove, slinky slap bass licks and big call and response vocals. Instant feels. "Put Everything In Place" is a little more restrained but still very much party minded with its absurdly lavish bass walks, jaunty piano and delicious Faze-O style falsettos. To Infinity and beyond!
…

Read more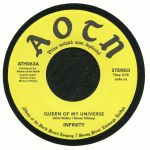 Cat: ATH 063. Rel: 14 Jun 18
Disco/Nu-Disco
Queen Of My Universe (3:15)

Up (3:59)
Review: The first of two major Infinity licences from AOTN this month, this is a significant excavation even by renowned digger label founder Fryer's standards. Usually seen passing hands for well over L500, this second and last single from the relatively unknown troupe Infinity is a stone cold jam that's been sought after for many many years. Absolute rare groove sleaze on the bass and horns, "Queen Of My Universe" sparkles with soul in every element. Meanwhile "Up" strips things back even further with an uptempo disco twang and tight Q&A vocal play between the band. Infinite love for this one!
…

Read more
Items 1 to 2 of 2 on page 1 of 1