Artists
Items 1 to 2 of 2 on page 1 of 1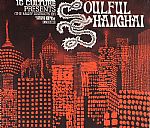 Cat: KS 035CD. Rel: 01 Oct 12
Broken Beat/Nu Jazz
Can't Believe It (feat ID 4)

Truth (feat John Robinson, ID 4 Windz & Julie Dexter)

Talkin' Bout Mine

Black Rennaissance (feat Mr Mensah, Lisa Lore & Ernest Kabeer Dawkins)

Futures Back (feat K Banger)

Take ItThere (feat K Banger)

The (Blessed) Mizells (feat Mr Mensah & Ernest Kabeer Dawkins)

Half Black Half Japanese (feat John Robinson)

Bluff & Fold (Gamble & Bluf) (feat Bilal Salaam)

Catalog Pieces (feat John Robinson)

The Revolution Will Not Be Tell Lie Vise (feat Niles Asheber Hailstones & Heru Hailstones, Antonio Feola, Spry Crispen & Mr Mensah)

Do The Math (feat ID 4 Windz)

A Tangible Dream (feat Bilaal Salaam)

Outsider (The Lite) (feat Eagle Nebula)

Whats Happening (feat K Banger)

The Sankofaz Peace Ark-Extra (feat Niles ' Asheber' Hailstones, Heidi Vogel, Mr Mensah, Kaikanju Baku & The Sankofaz)
Review: Having been one of the true innovators of the broken beat scene, IG Culture has been virtually silent in recent times. This fourth solo album, his first for four years, confirms that he's lost none of his immense production skills and musical nous. Featuring a dizzying array of collaborators and a musical palette that veers from woozy hip-hop and twinkling neo-soul, to booming revivalist Detroit electro and straight-up jazz, it's arguably his strongest full-length to date. As usual, the beats swing, the chords are soulful and the production is immaculate. If you thought his time had passed, you were wrong. Seriously, Soulful Shanghai is superb.
…

Read more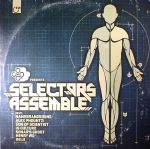 Cat: FW 164. Rel: 03 Jul 17
Broken Beat/Nu Jazz
Henry Wu - "Substance" (IG Culture & Alex Phountzi remix) (4:36)

Son Of Scientist - "Spartan Riddim" (4:52)

NameBrandSound & Sonar's Ghost - "Can't Hold It" (4:43)

Alex Phountzi - "2nd Intention" (feat IG Culture & Henry Wu) (4:39)

IG Culture & Seiji - "Gangz" (4:26)
Review: Bruk bastions, the CoOp collective were one of the brightest, most exciting musical movements in the early to mid 2000s with their barbed, broken soul take on bass music emanating from Plastic People playing a heavy role in the forms of contemporary house music, dubstep and all things in between. Freshly reformed since a Boiler Room comeback in 2015 and loaded with new affiliates, the ensemble, First Word proudly present their first collective EP. Ranging from the jittering soundclash bashment of "Spartan Riddim" to the sensual Bias-like harp heaven of "Can't Hold It" via the technoid stutters of "2nd Intention", this marks the start of a very exciting new chapter for the CoOp crew.
…

Read more
Items 1 to 2 of 2 on page 1 of 1