Items 1 to 2 of 2 on page 1 of 1
Cat: SS 066. Rel: 07 Apr 17
Deep House
Trust (feat Amp Fiddler & Ideeyah) (9:54)

My Soul (feat Amp Fiddler) (11:11)
Played by:
Dave Lee / Joey Negro
,
Mike Shawe ✮ Hot Buttered Soul
,
DJ QU
,
STEREO 12"
,
DJ DRM (Bastard Jazz / BSTRD Boots)
,
Thatmanmonkz (Shadeleaf Music)
,
ISOUL8 (Volcov)
,
Jesus Gonsev
,
JKriv (Razor-N-Tape)
,
Andrea passenger
,
Ricardo Miranda
,
Red Greg
,
Filippo Zenna (Periodica Records)
,
Giovanni Damico
…

Read more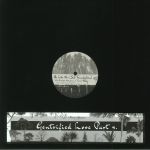 Cat: SS 070. Rel: 09 Apr 18
Deep House
Paul Randolph, Kathy Kosins & Theo Parrish - "Be Like Me" (SS translation) (9:41)

John Douglas, Amp Fiddler, Ideeyah & Theo Parrish - "Leave The Funk To Us" (full mix) (6:37)
Review: Theo Parrish's "Gentrified Love" series hits its fourth instalment with two stunning extensions/takes. First up is a powerful expansion of "Leave The Funk To Us". First spotted on the second edition of the series, it's now full length with the golden touch of Amp Fiddler. "Be Like Me", meanwhile, takes Paul Randolph & Kathy Kosins' Brownswood Bubbler to a whole new cosmos with lavish twists and cleverly subverted layers. Yet another precision trip from Parrish.
…

Read more
Items 1 to 2 of 2 on page 1 of 1