Items 1 to 2 of 2 on page 1 of 1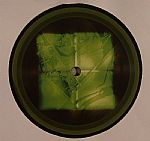 Cat: DIS 070. Rel: 13 Aug 13
Drum And Bass
DLR, Hydro, Mako & Villem - "The Formula"

Villem, Linden, Mako & Fields - "Saturate"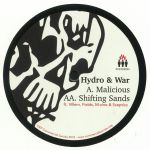 Cat: SUICIDE 094. Rel: 07 Feb 18
Drum And Bass
Malicious (6:10)

Shifting Sands (feat Villem, Fields, M-Zine & Scepticz) (6:01)
Review: Over the last five years, best buddies Hydro (AKA David Pearson) and War (Sonny Ponsar) have joined forces on countless singles. Here, they continue their successful production partnership via a typically fizzing, Adrenalin-fuelled EP on Commercial Suicide. "Malicious" is creepy and paranoid in tone, with unsettling aural textures and bombastic, redlined sub-bass complimenting the duo's punishing, brilliantly programmed D&B beats. It's accompanied by flipside "Shifting Sands", a six-way crew cut featuring Villem, Fields, M-Zine and Scepticz. This is similar rhythmically and at times equally dark, though it does also make use of some dreamy pads and a spine-tingling, beat-free breakdown.
…

Read more
Items 1 to 2 of 2 on page 1 of 1