Items 1 to 2 of 2 on page 1 of 1
Cat: RHMC 001N.
Disco/Nu-Disco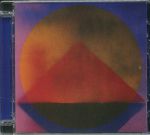 Cat: RHMC 001CD. Rel: 19 Apr 18
Deep House
Carlos Maria & Nuno Canavarro - "Blue Terra"

Aby Nagana Diop - "Liital" (Michael Ozone Liital Rhythm)

Boncana Maiga - "Komya Hondo"

Stanislas Tohon - "Owhaaou" (Raphael Top Secret edit)

Don Laka - "Stages Of Love"

Blak Beat Niks - "Ritual Of Love" (Ron vocal Beat Down mix)

Larry Heard - "Burning For You"

Villa Abo - "Made On Coffee & Wine"

Mappa Mundi - "Trance Fusion" (Hunee faster edit)
Review: You'd expect a compilation curated by open-minded DJ/producer Hunee to be eclectic in nature, and Hunchin' All Night is just that and more. Marketed simply as "a collection of his favourite dancefloor cuts from the '70s until modern time", the CD is packed with obscure and inspired jams in a variety of styles. Compare, for example, the gentle but tribal rhythms and new age synthesizers of Carlos Maria and Nuno Canavarro's "Blue Terra" with the glistening, mid-80s Balearic jazz-funk brilliance of Stanislas Tohon's "Owhaaou" (as re-edited by Dutch digger Raphael Top-Secret), or even the Clavinet-heavy Highlife brilliance of Pat Thomas's "Yesu San Bra Disco Hi Life". And that's before we get to the acid-flecked techno madness of Villa Abo and Hunee's wonderfully dreamy and dubbed-out pulse of Mappa Mundi's "Trance Fusion".
…

Read more
Items 1 to 2 of 2 on page 1 of 1