Artists
Items 1 to 3 of 3 on page 1 of 1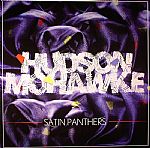 Cat: WAP 313. Rel: 01 Aug 11
Bass
Octan

Thunder Bay

Cbat

All Your Love

Thank You
Cat: WAP 370. Rel: 29 Sep 14
Bass
Chimes

Brainwave

King Kong Beaver

Chimes (Gammer re-edit)
Review: What a year it's been for Warp. So far in 2014, other than Aphex Twin's Syro, the label has released music from Squarepusher, Oneohtrix Point Never and Jackson & His Computer Band to Plaid, Nightmares On Wax and Rustie - with another album by Clark forthcoming. Now one of Glasgow's most colourful producers (check out the cover art), Hudson Mohawke returns to home base with his first official release since the Satin Panthers EP. As usual there's a kaleidoscope of sounds to be heard on Chimes alongside hip hop beats, footwork skitters and gangster 'woof' vocals, and if "Joy Fantastic" from Butter is a Hud Mo fav, then "King Kong Beaver" should fill you with hope that a follow up LP is on the way.
…

Read more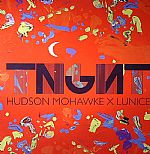 Cat: WAP 337LM. Rel: 23 Jul 12
Bass
Top Floor

Goooo

Higher Ground

Bugg'n

Easy Easy
Review: Making their debut on Warp, Hudson Mohawke and Lunice proudly cross their beams to rain down a sick and slick kind of future-crunk, aptly demonstrated in in the introductory nature of bass-rich teaser "Top Floor" with its juke leanings and menacing posture. There's a detuned nature to the recognisable bleeps and wails on offer here while the beats remain crunchy and steadfast. "Higher Ground" is more overt in its use of juke to create a twisted kind of hype, while "Bugg'n" drips and drops in a loping vat of sub bass and slow-mo strangeness, leaving you with one of the oddest takes on the contemporary mess of electronic beats.
…

Read more
Items 1 to 3 of 3 on page 1 of 1