Items 1 to 2 of 2 on page 1 of 1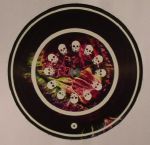 Cat: HAPSKL 012. Rel: 06 Apr 17
Techno
Melody 4 Your Mind (7:42)

You Belong 2 (8:49)
Review: Jimmy Billingham's HOLOVR project has grown into something of an essential listen for us these days, and we're not shy to say that we think this guy is one of the few remaining artists who are truly at the 'outside' of the house music spectrum. Many attempt to sound loose, explorative and lo-fi, but this guy has just cracked the formula. After an excellent string of appearances for the likes of Opal Tapes and, more recently, House Of Traps' Firecracker Recordings stable, the artist joins Bristol's Happy Skull imprint with two supremely ethereal slices of kinetic electronic waves. "Melody 4 Your Mind" is not all ambience, however, and it's flurry of melodies are actually locked into a tight percussive roll thanks to those bass drums travelling way down below; it's an endlessly wondrous affair, and one with a distinctive capability to appeal across the dance world. On the B-side, things get wilder with "You Belong 2", a buzzing, acid-laden dance abstraction that takes the whole acid house strain to a new and untrodden sort of territory. Recommended!
…

Read more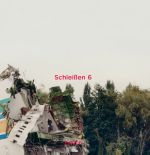 Cat: ERSS 006. Rel: 21 May 18
Ambient/Drone
Matthewdavid's Mindflight - "Sonos"

HOLOVR - "Horizon Dub"

HOLOVR - "Mind Movement"

HOLOVR - "Mycomorph"
Review: The Schleissen series goes from strength to strength on Emotional Response, inviting another two esteemed luminaries in the field of ambience to indulge themselves on a long side of wax. Matthewdavid is a welcome addition to the series - the West Coast champion has been operating in all kinds of unusual realms for a long time - and he comes to this release with a new project entitled Mindflight. The resulting track "Sonos' loops and folds heavy washes of drone and feedback in a thoroughly stimulating bath of harmony. Firecracker affiliate HOLOVR meanwhile presents three different musings on the dynamics of vintage UK techno, all crooked beat formations and luscious synth strokes gazing into the future.





…

Read more
Items 1 to 2 of 2 on page 1 of 1