Items 1 to 1 of 1 on page 1 of 1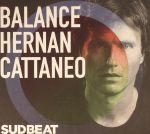 Cat: BAL 20CD. Rel: 27 Feb 17
Minimal/Tech House
Toki Fuko - "An Odor" (Balance version)

Sahar Z & Navar - "The Dogma Code"

Anton Tumas & Eugene Toale - "Endless Story"

Ben Shaw - "Above The Clouds" (Dream version)

Conures - "Elegy"

Kevin Di Serna & Ditian - "Everest"

Ian Dillon - "Embers" (Slow version)

Hernan Cattaneo & Soundexile - "Fantasy"

Khen - "Never Lose Your Innocence" (Downtempo mix)

Hernan Cattaneo & Soundexile Feat. Oriana Favaro - "Closer" (feat Oriana Favaro)

Nick Warren & Tripswitch - "Savannah"

Hernan Cattaneo & Soundexile - "Perpetual" (Day mix)

Konvex & The Shadow - "Rubalove"

Giddyhead - "Smile Riven"

Henry Saiz - "Life Is..."

Simon Vuarambon & Sidartha Siliceo - "Liberation"

Tara Brooks - "Yugen"

VERLK - "Lakebed"

Dance Spirit - "Kaleidoscope"

Audio Junkies & Lonya - "IMA"

Navid Mehr - "Random Act Of Kindness"

Hernan Cattaneo & Soundexile - "Deneb"

Juan Deminicis - "Suburbean"

Facundo Mohrr & Valdovinos - "Random Walks"

Guy Mantzur - "Requiem For Us"

Chicola - "Clockers" (Balanced mix)

Nick Varon - "Sivota"

Hernan Cattaneo & Soundexile - "Pressure Drop"

Guy J - "Brothers Vibe"

Crudito Sava - "Todo Y Nada"
Review: For the latest volume in their long running mix series, the Balance crew has turned to globetrotting Argentine DJ Hernan Cattaneo. It's the one-time Perfecto artist's first mix collection for three years, and apparently utilizes the global network of producers associated with Cattaneo's Sudbeat label. Remarkably, every single track is previously "unheard and unreleased". Musically, it's something of a treat, with the first disc presenting a melodious and atmospheric trawl through hazy ambient, glistening electronica, slo-mo house, and hard-to-define tracks that draw on a variety of South American influences. Cattaneo switches his focus to peak-time dancefloors on disc two, smoothly negotiating a voyage through progressive house, Bedrock style tech-house, and rich, melodious techno.
…

Read more
Items 1 to 1 of 1 on page 1 of 1