Items 1 to 3 of 3 on page 1 of 1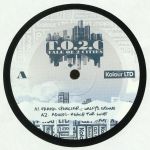 Cat: KLRLTDT 2C.1. Rel: 11 Oct 17
Deep House
Franc Spangler - "Wally's Groove" (6:25)

Admin - "Reach For Love" (5:13)

Ugly Drums & Lady Blacktronika - "Change The Key" (6:40)

Henry Wu - "9 Bit Stoners" (3:33)

The Hue - "Stressin'" (feat Kissy Aslpund) (3:56)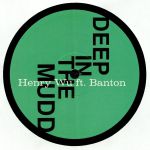 Cat: EGLO 51. Rel: 23 Feb 17
Broken Beat/Nu Jazz
Deep In Mudd (feat Hardhouse Banton) (4:35)

R6 Interlude (2:17)

Boards & Skins (3:12)

Just Negotiate (feat Simeon Jones - Kaidi Tatham remix) (6:41)

Century (feat Hardhouse Banton) (4:32)

Reflections (2:13)
Review: Fresh from the runaway success of his Yussef Kamaal project with Yussef Dayes, Henry Wu returns to Eglo Records for the first time since 2015. While it's jazzy broken beat opener "Deep In The Mudd" - co-produced by Hardhouse Banton - that's naturally getting most attention, there's plenty to get excited about elsewhere on the EP. Check, for example, the hissing jazz of "Boards & Skins", Kaidi Tatham's deep, sparkling and effortlessly soulful re-make of "Just Negotiate", and the ultra-deep, Rhodes-laden bliss of "Reflections", a beat-less treat. Also worth checking is the EP's other Hardhouse Banton hook-up, "Century", which charges off on a high-tempo, mutant P-funk tip.
…

Read more
Played by:
Mukatsuku Records Chart
,
OdDio
,
Alex Attias
,
Mr Webster
,
DJ DRM (Bastard Jazz / BSTRD Boots)
,
* Record Breakin' Music *
,
Nick Carling (Fruitful/1BTN)
,
Monsieur Cedric (Serie Limitee)
,
Juno Recommends Brokenbeat/Nu Jazz
,
Renegades Of Jazz
,
AYBEE
,
Ear Trumpet (The Weekend Soul)
,
Rikki Humphrey
,
Filippo Zenna (Periodica Records)
,
Marsupials
,
JELLY ROLL SOUL
…

Read more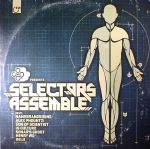 Cat: FW 164. Rel: 29 Jun 17
Broken Beat/Nu Jazz
Henry Wu - "Substance" (IG Culture & Alex Phountzi remix) (4:36)

Son Of Scientist - "Spartan Riddim" (4:52)

NameBrandSound & Sonar's Ghost - "Can't Hold It" (4:43)

Alex Phountzi - "2nd Intention" (feat IG Culture & Henry Wu) (4:39)

IG Culture & Seiji - "Gangz" (4:26)
Review: Bruk bastions, the CoOp collective were one of the brightest, most exciting musical movements in the early to mid 2000s with their barbed, broken soul take on bass music emanating from Plastic People playing a heavy role in the forms of contemporary house music, dubstep and all things in between. Freshly reformed since a Boiler Room comeback in 2015 and loaded with new affiliates, the ensemble, First Word proudly present their first collective EP. Ranging from the jittering soundclash bashment of "Spartan Riddim" to the sensual Bias-like harp heaven of "Can't Hold It" via the technoid stutters of "2nd Intention", this marks the start of a very exciting new chapter for the CoOp crew.
…

Read more
Items 1 to 3 of 3 on page 1 of 1