Grant
Items 1 to 2 of 2 on page 1 of 1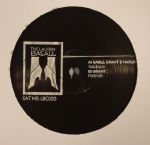 Cat: LBC 003. Rel: 18 May 15
Deep House
Gable, Grant & Harlow - "Tableau" (6:36)

Grant - "Forever" (8:42)
Review: Gable and Grant, who have appeared on The Lauren Bacall's first two outings, are back with the third instalment of The Diaries series and the duo are accompanied by newcomer Harlow on the A-side for "Tableau", a lo-fi house bomb with a sleek percussion arrangement and plenty of airy, cinematic atmospherics with an ambient twist. Over on the flip, Grant goes in alone with "Forever", a chuggy deep house scorcher with a heavy kick and a whole load of intricate FX trickery. Warm and as a result, this comes warmly recommended.
…

Read more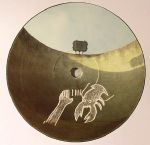 Cat: LT 036. Rel: 17 Jul 17
Deep House
Feeling (vocal mix) (7:59)

Values (6:20)

The Depth (6:20)

No Lights (7:53)
Review: Grant was first brought into the ever-expanding Lobster Theremin family late last year following the release of his rock solid Crank album on label offshoot Mork. Here he graduates to the main label via an EP of spacey analogue house positivity. Opener "Feeling (Vocal Mix)" is our pick, sounding not unlike a dreamier contemporary update of Ernest St Laurent's deep house classic "Clumsy Lobster". That said, there's plenty of treats tucked away elsewhere on the EP, including the thrusting, dub-flecked late night hypnotism of "Values" and the fluttering, analogue-rich sunrise house of closer "No Lights".

…

Read more
Items 1 to 2 of 2 on page 1 of 1