Items 1 to 3 of 3 on page 1 of 1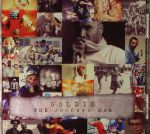 Cat: METACD 012. Rel: 19 Jun 17
Drum And Bass
Horizons (feat Swindle) (6:59)

Prism (6:07)

Mountains (Farida's Song) (5:12)

Castaway (4:29)

The Mirrored River (5:39)

Goldie Vs Ulterior Motive - "I Adore You" (feat Natalie Williams) (6:04)

I Think Of You (6:04)

Truth (feat Jose James) (4:55)

Redemption (18:23)

Tu Viens Avec Moi? (8:47)

The Ballad Celeste (5:10)

This Is Not A Love Song (6:25)

The River Mirrored (5:38)

Triangle (5:54)

Tomorrow's Not Today (4:30)

Run Run Run (6:05)
Review: It would be fair to say that excitement has been building since Goldie announced the release of The Journey Man earlier this year. You see, the expansive, double-CD full-length is the Metalheadz man's first album since 1998's patchy Saturnz Return, and is being trumpeted by those who've heard it in full as a triumphant return to form. It naturally features some sweeping, classical instrumentation, but there's nothing as self indulgent as the hour-long "Mother". Furthermore, Goldie has wisely delivered a set of high quality drum and bass that ticks numerous boxes - dancefloor darkness, jungle revivalism, liquid funk warmth - with a string of suitably impressive collaborators (Ulterior Motive, Swindle, Jose James, Natalie Williams, Terri Walker) swinging by to ensure the set oozes soul.
…

Read more
Cat: TSEP 002. Rel: 13 Feb 17
50s/60s
Could It Be (3:13)

Going Back (2:26)

Headlines (3:36)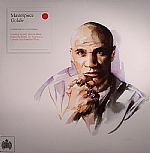 Cat: MOSLP 374. Rel: 08 Sep 14
Drum And Bass
[re:jazz] - "Inner City Life"

Internal Affairs - "Hands To Heaven"

Dragon Fly - "Visions Of Rage"

Nookie - "Only You"

Ken Boothe - "Everything I Own"

Cherelle - "Saturday" (with Alexander O'Neal)
Review: Drum and bass legend turned TV personality Goldie is the latest DJ to take Ministry of Sound's Masterpiece test, following in the footsteps of Andrew Weatherall and Francois K. The fact this vinyl edition of the compilation only features a smattering of the tracks from the full triple CD version should not be a surprise (try cramming 50 tracks on three slabs of vinyl!) Despite this, Ministry Of Sound have done a fine job in conveying the full breadth of styles covered by Clifford Joseph Price, commencing with the wonderful [rejazz] cover of Goldie's timeless "Inner City Life" and veering through the warped early jungle of Internal Affairs and Nookie, '90s hardcore of Dragon Fly, the soothing roots skank of Ken Boothe and the classic Cherelle and Alexander O'Neal jam "Saturday".
…

Read more
Items 1 to 3 of 3 on page 1 of 1