Items 1 to 2 of 2 on page 1 of 1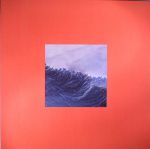 Cat: PAR 015. Rel: 14 Apr 17
Techno
Embrace (5:08)

CLUBCLUBCLUB (4:36)

Rhythmic (5:38)

Ink (2:39)

Pad (4:46)

Piano (4:36)

Breath (6:14)
$15.94
SAVE 30%
in stock
$11.15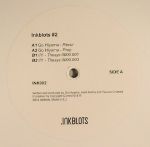 Cat: INK 002. Rel: 08 Dec 14
Techno
Go Hiyama - "Recur"

Go Hiyama - "Prop"

I/Y - "Thesys 0000.001"

I/Y - "Thesys 0000.003"
Review: Never one to be messed with in the world of tough, po-faced techno, Go Hiyama gets busy on the A side of the latest Inkblots release following sterling turns on Stroboscopic Artefacts and Perc Trax. Both tracks move with a cold heart, although the stabbing bassline on "Recur" will still register quickly with attentive dancers. Berlin duo I/Y may be newer to the game, but their fulsome and textured sound brims with maturity, embracing broken rhythms to craft an ear-snagging sound as subtle as it is tough. It's a style that holds true across the whole EP, yielding four immensely workable and distinctive techno tracks for those who like it metallic.
…

Read more
Items 1 to 2 of 2 on page 1 of 1