Artists
Items 1 to 3 of 3 on page 1 of 1
Cat: LIH 029. Rel: 12 Feb 18
Disco/Nu-Disco
Essential

Look At You (Sugar Bomb)

Drums & Keys

Rhythm & Drums
Review: Giovanni Damico is back for another round on Lumberjacks. The b-side fills some percussion heavy funkdriven excursion into deepness while the A-Side is as Disco as it gets. Again four unmatched tracks from the italian wunderkind.





…

Read more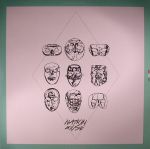 Cat: LCNH 002. Rel: 06 Mar 17
Deep House
Giovanni Damico - "No Al Maltrattamento Dei Samples" (5:29)

Pascal Viscardi - "La Ragazza Del Lago" (6:19)

Marcello Napoletano - "Insignami" (6:55)

Lucretio - "I Piu Piccoli" (6:33)

Christian Lisco - "55" (5:02)

Paolo - "Pericolo" (5:20)

Bassa Clan - "Notte Brava" (6:57)

Fede Lng - "La Volpe" (4:58)
Review: According to La Chinerie themselves. after repping their dear home of France on the first volume, they are 'this time enlightening Italy's house scene through an eclectic V/A gathering eight tracks from eight talented macaronis.' Southern Italy represents in the form of Salerno's Giovanni Damico with the funky and dusty soul heaven of "No Al Maltrattamento Dei Samples" while Lecce's finest Marcello Napoletano delivers the goods as always on the gritty house shenanigans of "Insignami". Elsewhere, there's Restoration's Lucretio (via Berlin of course) delivering some muscular, hardware oriented grooves on "I Piu Piccoli" while the north of The Beautiful Country represents too, rest assured, in the from of Bologna's Bassa Clan with the bouncy and swinging NYC circa '94 vibe of "Notte Brava".
…

Read more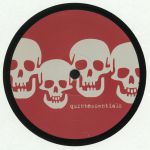 Cat: QUINTESSE 57. Rel: 27 Nov 17
Deep House
Kian-T - "Disco Sauvage" (7:05)

Replika - "Hollowgram" (6:22)

Giovanni Damico - "Kitkat" (5:02)

Kolja Gerstenberg - "Get Your Ass Up" (6:09)
Review: British deep house imprint Quintessentials is back after some great releases of late by Mexican producers 4004 and Soul Of Hex, Tuscany's Mat Chiavaroli and Russian Ponthy Mython. On the A side of this various artists compilation entitled Gentlemen Cuts, we have Andrea Pedra aka Kian-T from Tuscany with the deep and dusty soul-jazz of "Disco Sauvage". Nobody does deepness like the Swiss and indeed Replika's "Hallowgram" delivers the goods. On the flip we have some funky nu-jazz business by Salerno's Giovanni Damico (aka Ron Juan) in the form of "Kitkat" channelling classic Phil Asher/Restless Soul kind of vibes, while Leipzig's Kolja Gerstenberg (Suol/Smile For A While) delivers the EP's finest moment on the irresistable "Get Your Ass Up". It's a dusty and sexy jam reminiscent of early Agnes or Baaz. All killer no filler from this fine league of gentlemen!
…

Read more
Items 1 to 3 of 3 on page 1 of 1