Artists
Items 1 to 3 of 3 on page 1 of 1
Cat: UZURI 027. Rel: 19 Feb 18
Deep House
Collinder 69 Funk

The Early Morning Ouroboros

Kepler 16b (Where Your Shadow Always Has Company)

Tu Sei Il Maestro Dell'Eterno Ritorno
Review: Uzuri is proud to bring back our very own Giorgio Luceri after realising his first "Space Fire Truth" ep with us last fall.This one really pushes the envelope, and dare we say, this may well be his best work to date.





…

Read more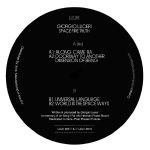 Cat: UZURI 023. Rel: 12 Sep 16
Deep House
Along Came Ra

Doorway To Another Dimension Of Being

Universal Language

World Is The Space Ways
Review: Uzuri proudly welcomes Giorgio Luceri with the 1st of 2 eps signed on the label for 2016 . with previous releases on Jamal Moss's Mathematics imprint , On the Prowl ++ , 'Space Fire Truth' sees Giorgio charting new territory to his previous output & coming correct in the process .
…

Read more
Played by:
Owen Jay (Batti Batti / Gauss )
,
Life Recorder
,
Ernie (Minuendo Recordings)
,
Barry (Major Problems)
,
Matt Pond (DeepSystems)
,
Ksoul
,
Monsieur Cedric (Serie Limitee)
,
Per Bojsen-Moller
,
Satore (Hizou Deep Rooted Music)
,
M50
,
Juno Recommends Deep House
,
Giorgio Luceri
,
Sir Lord Comixx
,
Mat Chiavaroli
,
Djs: Most Charted - Deep House
,
Joe Drive
,
Rikki Humphrey
,
Pascal Viscardi
,
Nasty Boy
,
Alan Dente
,
Massiande (MOS / Phonica)
,
Anaxander
,
Manuel Costela/Bucketround
,
Terrence Pearce
,
Marco Celeri
,
DJ SCM (Warm Tapes Adjustment)
,
Chaos In The CBD
…

Read more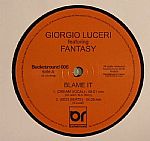 Cat: BUCKET 006. Rel: 22 Sep 14
Deep House
Blame It (Dream vocal)

Blame It (6D22 Beats)

Blame It (Dubbyman remix)
Review: Italian producer Giorgio Luceri has released a reliable stream of records since 2011, developing relationships with labels like Seven Music and Hieroglyphic Being's Mathematics. For this Blame It EP he points the finger at Spanish label Bucketround and provides a three-track single featuring a remix from Dubbyman. Vocals crossed between Romanthony and George Michael dominate the title-track, while all chords and atmospheres are stripped from the 6D22 Beats version, offering a beefy tool for the adventurous DJ. After two previous releases for the label Dubbyman appears in remix form supplying a sultry remix best listened to in the accompaniment of summer a cool summer breeze.

…

Read more
Played by:
Tomi Chair
,
Dubbyman (Deep Explorer Music)
,
Ernie (Minuendo Recordings)
,
Nathaniel jay
,
Mag Spencer
,
Monsieur Cedric (Serie Limitee)
,
Satore (Hizou Deep Rooted Music)
,
Nick Anthony Simoncino
,
Riccio
,
Giorgio Luceri
,
Nasty Boy
,
Manuel Costela/Bucketround
,
Bradford James (DS Records)
,
Manuel Costela
…

Read more
Items 1 to 3 of 3 on page 1 of 1