Artists
Items 1 to 2 of 2 on page 1 of 1
Cat: REGRD 004. Rel: 31 Jul 17
Disco/Nu-Disco
Surrender (6:57)

Gentle Pace (6:20)
Review: In a taxi en route to an airport, Gerd Janson mentioned to Midland that he might have some demos for the label that he had been working on with fellow Frankfurter, Shan. What resulted were a pair of tracks that perfectly nail the vibe and what the label is about, 'soundtracking the moments of the night and day when everyone on the dancefloor feels like a family.' Legend has it that in 2015, Midland watched Janson close Berlin's infamous Panorama Bar. The way he played on the night, the energy levels he maintained in the room altogether inspired him to write some music influenced by the experience. The tracks that followed were the first release on Regraded and fast forward to this, the third release: it all seems to have come full circle.
…

Read more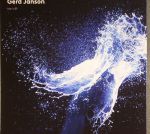 Cat: FABRIC 177. Rel: 22 Aug 16
Deep House
Todd Terje - "Snooze 4 Love" (Luke Abbott remix)

John Talabot - "Voices" (Fabric edit)

Traumprinz - "Love Yeah"

Shan - "The City Never Sleeps"

Boddika & Joy Orbison - "Severed Seven"

Mateo Murphy - "Apex"

Geeeman - "Wanna Go Bang" (Catz N Dogz edit)

Q-Burns Abstract Message - "Mess Of Afros" (Glenn Underground remix)

Inner Sense - "MoTP"

Mike Ash - "Return To Acid"

Nick Hoppner - "Relate" (The Black Madonna remix)

HMC - "Marauder"

Joe Claussell - "Rhythm"

Roger Van Lunteren - "Hills, I Want You"

Scott Grooves - "Finished"

Caribou - "Sun" (Prins Thomas Diskomiks)
Review: Thanks to his reputation as a knowledgeable house selector with immaculate mixing skills, hopes are high for Gerd Janson's contribution to Fabric's long-running mix series. As predicted, it's superb. After opening with Luke Abbot's deliciously steamy, marimba-heavy rework of Todd Terje sunset classic "Snooze 4 Love", the Running Back chief gradually ups the tempo and intensity, along the way finding time for the melodious breeziness of John Talabot, the stripped-back retro-futurism of Shan, a dash of big room business from Joy Orbison and Boddika, and a swathe of lesser-known house gems from the likes of Joe Clausell and Scott Grooves. He also squeezes in Prins Thomas's loose and summery rework of Caribou's "Sun", which closes the mix perfectly.
…

Read more
Items 1 to 2 of 2 on page 1 of 1