Gary Gritness
Items 1 to 3 of 3 on page 1 of 1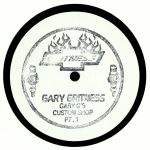 Cat: WHIPS 001. Rel: 26 Mar 18
Electro
The Sound Of Music (4:54)

Sexual Eruption (3:33)

Love Has Come Around (6:53)

Sing Sing (6:01)
Review: If you're in the mood for some bespoke cover versions of early '80s club standards, Gary Gritness is your man. On the first volume of his Gary G's Custom Shop series - so-called because it's full of customized takes on some of his favourite tracks - you'll find some belting re-imaginings. Check, for example, the radical electrofunk take on Gaz disco-funk classic "Sing Sing" (honestly, it's brilliant) and the pleasingly lo-fi (but still thrillingly loved-up) revision of Dayton's jazz-funk-era classic "The Sound of Music" (and, yes, Gritness has lovingly re-sung all of the ace talk-box parts). His version of Donald Byrd's Paradise Garage favourite "Love Has Come Around" is also superb; while more heavily electronic and mechanical in tone than the original version, it's every bit as glassy-eyed.
…

Read more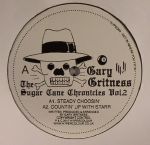 Cat: HYPE 058. Rel: 13 Feb 17
Electro
Steady Choosin' (5:48)

Countin' Up With Starr (5:10)

Runner Joe's Revenge (4:40)

Pool Shark Loot (5:36)
Review: Gary Gritness' real name is Tim Becherand. He is a session musician who has been around for some time and has worked alongside some of the greats such as the legendary Kenny Bobien and top producers in house music like Grant Nelson, Terry Hunter, Louie Vega and many more. The Sugar Cane Chronicles Vol. 1 on London's Hypercolour was one of 2016's highlights where he explored some Underground Resistance inspired hi-tech soul jams alongside some electro-funk reminiscent of Japanese Telecom. Here for the second instalment of the series, he delivers the goods once again. Take for instance "Countin' Up With Starr" which features some razor sharp analogue arpeggios and celestial synths, dancing atop rusty vintage drum computer patterns. So convincingly that you'd think they were lost tapes from 1991. On the flip, another gem came in the form of "Pool Shark Loot" which unlike the other tracks is a lo-slung boogie jam and shows of Gary's dexterity on the keys and he tears it up on a series of slick synth solos.
…

Read more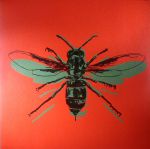 Cat: NNR 007. Rel: 03 Jul 17
International
Mayarira (8:28)

Mweya We Chikoni (8:33)

Zvichapera (6:17)

Mukuru (7:14)

Mugariro (7:42)

Nyama Iekougotcha (6:57)
Review: There's been a fair amount of hype around this unlikely collaboration between Zimbabwean mbira maestro Jacob Mafuleni and French electrofunk producer Gary Gritness. In truth, the hype is deserved. Offering a thoroughly fresh tale on traditional shona music, the album effortlessly blends percussion and vocals from Mafuleni and wife Martha Thorn with the vibrant synthesizers and on-point drum machine programming of Gritness. It's a formula that arguably shouldn't work, but in reality results in a string of memorable moments. For proof, check the near D&B tempo brilliance of "Mukuru", the intricate melodies, slipped beats and raw analogue bass of closer "Nyama Lekougoctha" and the sublime shona-electro fusion of opener "Mayariria".
…

Read more
Items 1 to 3 of 3 on page 1 of 1