Items 1 to 2 of 2 on page 1 of 1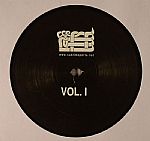 Cat: SPVA 01. Rel: 10 Feb 14
Bass
Derivate - "All My Homies Clappin'"

Beto Narme - "Let's Get In On"

Gantz - "Soul Is A Lie"

Stiver - "Bergamo"
Review: Istanbul's Sublime Porte describe themselves as a team of creative individuals, and what began initially as a net label back in 2008 has latterly blossomed into the physical realm. Sublime Porte's output has been inspired by various strands of electronic music, but it's the hardcore continuum that dominates proceedings on the split release Various Beats From Sublime Artists Vol.I 12". Derivate opens proceedings with "All My Homies Clappin," an effervescent exercise in Bass music that has the sort of musicality you would find on an Eglo B Side, whilst the spirit of Marvin Gaye is mixed up with murky basslines and swung rhythms on Beto Narme's contribution. Face down "Soul Is A Lie" finds Gantz in introspective mood and Stiver's final cut "Bergamo" has a touch of the Autonomics about it.
…

Read more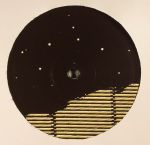 Cat: BLACKLIST 005. Rel: 16 May 16
Deep Dubstep
Space Horror (5:36)

Step On Lava (3:59)
Review: Blacklist hit release number five and it's the label bossman doing what he does best: taking us down dark paths on twisted, subverted adventures we didn't even know existed. "Space Horror" bundles us into the boot of a rusty old rocket and speeds down the backstreets of Omicron Persei 8 where the drums slouch along the slimy alleys and bassline groan and fall out of dark corners. "Walk On Lava" sees us being chucked out of the spaceship from a great height into the eye of a volcano. With blistering kicks and a tense acid line, will we make it out on time or will our geese get cooked? There's only way to find out...
…

Read more
Items 1 to 2 of 2 on page 1 of 1