Artists
Items 1 to 2 of 2 on page 1 of 1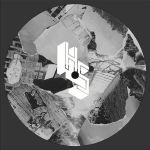 Cat: HESP 004. Rel: 14 Aug 17
Deep House
Golden Ratio

Ascension

Untitled

Uvolnenie
Review: Having already made a strong connection with the ever-excellent Udacha label, Russian duo Gamayun now take their talents to Hesperian Sound Division to unfurl more of their delicate, richly musical creations. "Golden Ratio" leads in on stunning jazz piano refrains, edging threads of percussion into the mix with poise that sets Gamayun apart from the rest of the crowd. "Ascension" takes things in a more cosmic direction, all swooping and swooning synth lines beamed in from a distant star. "Untitled" has a more lazy, blues-minded attitude, while "Uvolnenie" edges a little more techno influence into the mix, but truly this is space-age music played by musicians with genuine chops.
…

Read more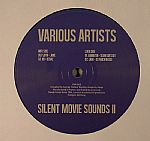 Cat: RHR 005. Rel: 14 Apr 14
Deep House
Pjotr - "June"

A5 - "Dzhaz"

Gamayun - "Slum Odyssey"

Laak - "So Much Inside"
Review: On the second series of Silent Movie Sounds, Rough House Rosie presents selection of 4 various deep house tracks. Together with Pjotr, who the public knows from his releases on Anton Zap's label Ethereal Sound and his second EP on Udacha, RHR 005 includes addictive tracks from a man behind Udacha record label - A5 and British producer Laak from Austere Records. Gamayun, Russian artist from city of Smolensk has his debut with the track Slum Odyssey.
…

Read more
Played by:
Owen Jay (Batti Batti / Gauss )
,
Ethyl
,
Hernan Cronner
,
Brighton
,
A5
,
Kaoru Inoue
,
Steven Tang (Emphasis Recordings)
,
M50
,
Juno Recommends Deep House
,
Lwazi Koom
,
Deymare
,
Doo
,
Adryiano
,
Agnostic Rhythm
,
Ney Faustini
,
Tommy Finger Jr.
,
Manuel Sahagun
,
Gnork
,
Cecil (artfuldivision)
,
HVL
,
Outboxx
,
Ketsba (Rough House Rosie)
,
Shine Grooves
,
DJP / Soul Print Recordings
…

Read more
Items 1 to 2 of 2 on page 1 of 1