Items 1 to 3 of 3 on page 1 of 1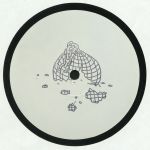 Cat: IAC 003. Rel: 09 Nov 17
Deep House
Cutouane - "Keep On Makin'" (5:57)

Kaffe Creme & G2S - "What You Doin'" (6:58)

4004 - "Dice Bar" (7:15)

G2S & Kaffe Creme - "Arrieres Vibrations" (6:01)

Manuel Nie - "Blomheri" (2:40)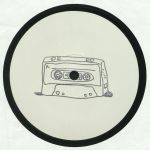 Cat: IAC 001. Rel: 25 Jan 18
Deep House
Mr PC - "Boogie With Me" (6:30)

Martin Hayes - "Another Lonely Man" (5:44)

Pascal Viscardi - "Fuorigrotta" (6:19)

Malouane - "I Did This At Work" (5:40)

G2S & Ibn Sabaa - "Dumb Ruler" (2:31)
Played by:
Tomi Chair
,
JimmyTheTwin
,
Aaron Dae (Razor-N-Tape)
,
Replika (Quintessentials)
,
Jacques Renault
,
Superbreak
,
Djchrisrhythm / SUPER MOTION
,
Monsieur Cedric (Serie Limitee)
,
Per Bojsen-Moller
,
Alkalino
,
Mike W - Kolour LTD
,
JKriv (Razor-N-Tape)
,
Osmose
,
Luvless
,
Son Of Sound
,
Jonbjorn (Lagaffe Tales)
,
Djs: Most Charted - Deep House
,
Martin Hayes (Mating Rituals Rec.)
,
Moony Me
,
Lavvy Levan
,
G2S
,
Marsupials
,
Too Many Cars
,
Tell
,
Peter Croce (Rocksteady Disco)
,
Tilman
,
DJ SCM (Warm Tapes Adjustment)
…

Read more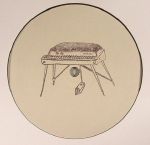 Cat: IAC 002. Rel: 20 Feb 17
Deep House
Tell - "Life Is Rhythm (Life Is Round)" (5:12)

G2S - "Amako" (5:20)

Malouane - "667746" (4:32)

Manuel Nie - "Brasilholzschlaeger" (4:18)

Ibn Sabaa - "Stupid Loop" (1:35)
Review: Following last year's launch release Lyon lotharios In Any Case deliver another easy-vibe serenade with five more deliciously deep grooves from house to hip-hop. The currently unavoidable Tell kick starts with a warm jack that conjures feels on a Parrish level while fellow Lyon artist GS2 gets grainy and choppy with his feather ruffling heads-down session and Malouane takes us deep underwater with a blurry loop mesmeriser. Elsewhere Manuel Nie really jazzes it out with a sparse, break-based intro before splashing into sedate Iz & Diz and style soft jacks and Ibn Sabaa returns to the label to close the show with a deviant wonky cosmic beat session "Stupid Loop". There's nothing stupid about any of this.
…

Read more
Items 1 to 3 of 3 on page 1 of 1