Items 1 to 3 of 3 on page 1 of 1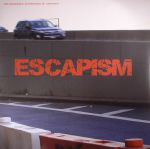 Cat: SPMBLP 003. Rel: 03 Apr 17
Deep House
Entry Point (3:28)

These Times Featuring Lady Blaktronica (6:12)

NYC (1:01)

All I Want To Say (3:16)

Get Ready (6:30)

Way Of The Vibe (8:03)

Social Media (6:17)

Light Up (0:13)

21 Century Artist (7:13)

Escapism (7:33)

To Be Continued (1:32)
Review: Fred Peterkin has decided that his latest full-length excursion should be credited to Captain P, an occasional alter ego first introduced on 2010 debut album The Incredible Adventures of Captain P. Musically, Escapism includes nods to many of his previously explored influences - slick Detroit hip-hop, Motor City techno, luscioius Chicago deep house, and so on - as well as audio musings on the effects of the Internet-driven news agenda (the superb, collage style cut-up "Social Media") and the nature of art itself ("21 Century Artist", a superb chunk of rubbery, soulful techno). For all the variety, it's the dancefloor-ready cuts that really sparkle, with the dreamy "Escapism", soul-flecked "All I Want To Say" and "These Times"- a brilliant hook-up with Lady Blaktronika - standing out.
…

Read more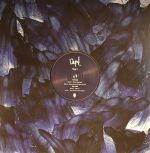 Denzel - "About Greatness" (7:32)

Denzel - "About Greatness" (Satoi remix) (7:41)

Bravik - "130314" (6:58)

Bravik - "130314" (Fred P reshape) (7:48)
Review: Dept. is a Helsinki based, newly found record label and music collective. Their VA1 contains originals by Dept. regulars, Denzel and Bravik supported with remixes from Satoi and the legendary electronic music pioneer, Fred P.

Denzel's "About Greatness" exhibits classic house vibes infused with a modern approach utilising a rich palette of rhythms, pads and a monologue which guides the listener through the track. Satoi's remix pushes the original towards a technoish form with a more straightforward and darker yet melodic take.

In contrast Bravik's track "130314" is a summerish and monotonic, uptempo stomper which contains a finely refined contrast between the distorted rhythms, sub bass and synth stabs. In the reshape Fred P has traditionally taken the track to a completely new path by tweaking the original elements to an unrecognisable state, creating an atmospheric and funk-esque house track.

Dept. VA1 is an intriguing combination in the best possible way.
…

Read more
Cat: MULEMUSIQ 216. Rel: 28 Aug 17
Deep House
Smiles (7:04)

Cosmic Waters (6:50)

Follow The Sound (5:28)

Traveling Zones (7:13)

Light Years (feat Minako) (10:59)

Simple Things (6:05)

Arigato (6:09)
Review: It's that time of year again. 12 months on from his last album-length outing as FP-Oner, Fred P once again dons the alias for 7, a third numerically titled set in as many years. As usual, the music is rarely less than immaculate, with the imaginative and talented producer showcasing most sides of his musical personality. Highlights come thick and fast, from the yearning, soft focus melodiousness of quietly jazzy deep house opener "Smiles" and shimmering Motor City techno futurism of "Travelling Zones", to the blissful house minimalism of "Simple Things" and acid-flecked late night hypnotism of closer "Arigato". Superior electronic club music composed by a master: what more do you need?
…

Read more
Items 1 to 3 of 3 on page 1 of 1