Items 1 to 3 of 3 on page 1 of 1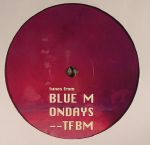 Cat: TFBM 004. Rel: 19 Dec 16
Deep House
Blue Mondays - "Stop" (feat Kaysand) (7:29)

Freaks vs Robert Owens - "Right Now" (Blue Mondays Tfbm mix) (7:31)

Blue Mondays - "Stop" (feat Kaysand - Swayzak Fac 10 rework) (13:04)
Review: Blue Mondays are a Mantua based project of Alex Ferrazzi and Keemani with singer Francesco Sperotto aka Kaysand (who got his start with deep house band Grammophono), on another fine EP for their eponymous imprint. First up is the deep down and dirty electro house of "Stop" featuring gritty synth arpeggios, dusty drums and sleazy vocals. The legendary Robert Owens should need no introduction, as do legendary British duo Justin Harris & Luke Solomon aka Freaks; whose brilliant "Right Now" appears in the form of a "Blue Mondays Tfbm mix" while the legendary Swayzak's version of "Stop" is an epic hypnotic techno journey over its full 13 minutes duration.
…

Read more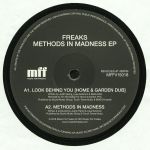 Cat: MFF 15018. Rel: 25 Apr 18
Minimal/Tech House
Look Behind You (Home & Garden dub) (6:31)

Methods In Madness (2:58)

Instrument (Soul Capsule On It) (7:19)

Instrument (Soul Capsule Off It) (6:29)
Review: Now here's a classic. Originally released at the turn of the millennium, Music For Freaks reissue the Methods In Madness EP by the label honchos themselves - Freaks aka Justin Harris and Luke Solomon. Featuring the boompty Chi-town shuffle of "Look Behind You" dub by local heroes Tim Shumaker and Tim Kvasnosky aka Home & Garden - who've been fairly quiet in recent years. The slo-mo acid trip that is the title track rounds up the A side. On the flip, we have two versions of "Instrument" by master minimalists Soul Capsule aka Baby Ford and Thomas Melchior. The On It version is a bumpy form of cyclical hypnotism that you could only expect from the respected pairing. The Off It version strips things down even more, left with a simple breakbeat and bass pulsations.
…

Read more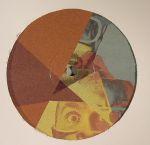 Cat: REB 098. Rel: 27 May 15
Deep House
Situations (Dave Aju remix) (9:15)

Misfit (Jamie 3:26 Slamdance version) (6:28)

Misfit (original club edit) (6:05)
$8.82
SAVE 50%
in stock
$4.41
Items 1 to 3 of 3 on page 1 of 1