Artists
Items 1 to 3 of 3 on page 1 of 1
Cat: ELLIOTPROJECT 006. Rel: 23 Apr 18
Techno
Dream

Can't Handle This

Raising Snakes

Raising Snakes (John Osborn Drop The Sugar remix)

Exhale

Don't Ignore Me

Cooper

Final Good Bye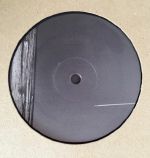 Cat: OPEN 002. Rel: 15 Aug 16
Techno
Flight 82874

Flight 82874 (Alessandro Crimi mix)

Flight 82874 (S Moreira mix)

Flight 82874 (Frazer Dubtro edit)
Review: Open Recordings return with their 2nd release 'Flight' following the Departed Emotions EP released earlier this year. Frazer Campbell piloting the journey with 'Flight 82874' ... with 2 of the finest co pilots from hugely respected labels Slow Life and Wahlscheibe....S.Moreira and Allessandro Crimi re constructing the original into superb pieces of timeless music with a dubby outro for good measure!
…

Read more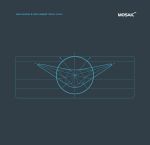 Cat: MOSAIC 038. Rel: 05 Feb 18
Minimal/Tech House
Hypnotonic

Soultonic

Alleyway Funk
Review: REPRESS ALERT: The ever-prolific Steve O'Sullivan unveils yet another of his collaborations, this time pairing up with Frazer Campbell for three trips into the deepest furrows of the house and techno continuum. "Hypnotonic" needs little explanation beyond the title as it snakes its way through crisp, intricate beats and meditative pads, while "Soultonic" plies a similar trade with a more overtly melancholic mood lingering overhead. "Alleyway Funk" by way of contrast brings some housier elements to the foreground, most notably that warm and punchy bassline to get all manner of asses wiggling with approval.
…

Read more
Items 1 to 3 of 3 on page 1 of 1