Items 1 to 3 of 3 on page 1 of 1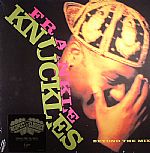 Cat: 379132 2. Rel: 01 Sep 14
Funky/Club House
Godfather

Rain Falls

The Whistle Song

It's Hard Sometimes

Sacrifice

Party At My House

Right Thing

Workout

Sold On Love

Soon I Will Be Done
Cat: TX 421. Rel: 24 Aug 15
Deep House
Waiting On My Angel (radio mix) (4:00)

Waiting On My Angel (club mix) (7:23)

Waiting On My Angel (7:46)
Review: In this week's house charts, it's certainly Frankie Knuckle's "Waiting On My Angel" which gets the number one spot, and this is due to various reasons. First of all, this majestic piece of house music was made all the way back in 1985; yes, that's thirty years ago and the tune still sounds as fresh as anything played in the clubs today. Secondly, it's also Jamie Principle's first commercial single, and you can hear everything from David Bowie to Kraftwerk in the mix. Last but not least, it's produced by the late Frankie Knuckles, a guy who knew a thing or two about house music. Oh, and we forgot to say that you get three mixes of the tune, including the much sought-after dub on the tail-end of the B-side. You simply can't miss this.
…

Read more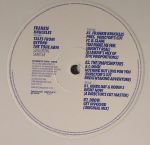 Cat: NCTGDA 007V2. Rel: 08 Apr 13
Funky/Club House
Frankie Knuckles presents Directors Cut - "You Make Me Feel (Mighty Real)" (feat B Slade - DJ Meme mix of Epic Proportions)

The Shapeshifters & C Dock - "Nothing Bur Love For You" (Director Cut Breathtaking Adventure)

Inaya Day & Robin S - "Right Now" (A Director Cut Master)

Dbow - "Get Involved"
Items 1 to 3 of 3 on page 1 of 1