Artists
Items 1 to 3 of 3 on page 1 of 1
Cat: RNT 003. Rel: 15 Apr 13
Disco/Nu-Disco
Skin (Frank Booker Godfather edit)

Cosmos (Frank Booker Interstellar edit)
Review: Brooklyn label Razor N Tape return with some razor sharp edits from the personal armoury of Frank Booker, Anyone who keeps a left eye on contemporary deep house and disco should be familiar with the Auckland based DJ, producer and co-host of the Hit It & Quit It radio show with Recloose; in fact those that aren't should enrol in disco night classes right now! Those might help you ID the source material on the two edits from Booker here, though the gliding horn heavy funk and distinctive grunts of A Side rework "Skin" should be all the clue you need. On the flip, the loose limbed percussion and rising Philly strings of "Interstellar" provide equal doses of dusty disco delight.
…

Read more
Played by:
Mukatsuku Records Chart
,
Local Zero
,
JimmyTheTwin
,
MUSHROOMS PROJECT
,
Aaron Dae (Razor-N-Tape)
,
Mike Shawe ✮ Hot Buttered Soul
,
Dave Allison (Editorial)
,
Nick Carling (Fruitful/1BTN)
,
Superbreak
,
Juno Recommends Disco
,
Frank Booker
,
JKriv (Razor-N-Tape)
,
Sleazy Beats Recordings
,
Shota Tanaka (Beaten Space Probe)
,
Nicola conte
,
Moustache Love
,
78 Edits
,
Señorlobo (Lovemonk)
,
Only Children
,
Glenview Records Inc
,
SIMON OZBIZTON
,
Martin Hayes (Mating Rituals Rec.)
,
Red Greg
,
Mosaik
,
Chewy Rubs
,
Tugboat Edits
,
Alan Mooney's Edits
,
QUEEN & DISCO
,
Peter Croce (Rocksteady Disco)
…

Read more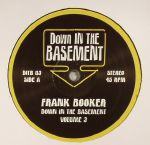 Cat: DITB 03. Rel: 20 Jun 16
Disco/Nu-Disco
Track 1 (6:03)

Track 2 (6:52)
Review: The Basement beckons for another all-out funk showdown: Booker takes the lead on the A with bright horns, a clam-tight guitar line, big vox chants on the chorus and an overall message to move every muscle in your keister. Dicky runs point on the B with an electro boogie twang thanks to the rigid kicks and bumpy slap bass. Dipping its twinkling toes into jazz territory mid-way, the Basement remains on lockdown for the foreseeable.
…

Read more
Played by:
Dicky Trisco
,
Mike Shawe ✮ Hot Buttered Soul
,
Alex Zuiev
,
Javi Frias
,
Nick Carling (Fruitful/1BTN)
,
Superbreak
,
Chris Rhythm /Cool Crooners Records
,
OK Jones / Love Glove
,
Mike W - Kolour LTD
,
Juno Recommends Disco
,
Frank Booker
,
JKriv (Razor-N-Tape)
,
The Owl
,
LABOR OF LOVE
,
Tim Zawada
,
DJ P-SOL
,
Red Greg
,
KS French
,
80's Child
,
Shaka (KolourLTD, Balance Alliance)
…

Read more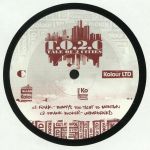 Cat: KLRLTD T2C2. Rel: 06 Nov 17
Deep House
FOUK - "Bunny's Too Tight To Mention" (6:28)

Frank Booker - "Unburdened" (6:10)

Vincenzo De Bull & Halve Soul - "Heavy Vibes" (7:42)

Soul Of Habib - "Ra's Lament" (feat Freekwency) (5:57)
Items 1 to 3 of 3 on page 1 of 1