Artists
Items 1 to 3 of 3 on page 1 of 1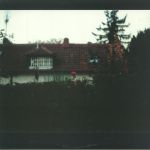 Cat: WT 21. Rel: 04 Dec 17
Deep House
I Feel You (6:15)

Bridge (7:45)

Discotag (7:36)

Lemming (8:06)
Review: ** REPRESS ** Having released just one 12" in 2014, William Burnett's WT Records begins 2015 with a label debut from L.I.E.S affiliate Florian Kupfer. The New York-based producer is in fine form here, delivering a range of dusty, distorted, analogue-heavy jams. While the A-side boasts a couple of deeper explorations - see the woozy, stripped-back analogue soul of "I Feel You" and techno-tempo melodious fuzz of "Bridge" - it's the more uptempo flipside that most impresses. "Discotag", a surging analogue jacker full of twisted EBM bass and cut-up hip-hop vocal samples, stands out, though the dense drum workout "Lemming" isn't far behind.
…

Read more
Played by:
Dane (Common Edit)
,
Flori
,
Kone-R (Uncharted Audio)
,
Scott Fraser
,
Nihad Tule
,
QUELL (2020Vision/These Days/4Lux)
,
Jacques Renault
,
Zenner
,
Kid Who
,
Per Bojsen-Moller
,
Marsman
,
Joe Montana
,
Djs: Most Charted - Deep House
,
Sasha Khizhnyakov
,
E S - Q
,
Kito Jempere
,
Rupes
,
25 Places
,
Sabre
…

Read more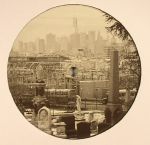 Cat: TCLR 017. Rel: 25 Jul 16
Techno
Elle (5:38)

Erika (8:14)

Being Me (6:41)

Unfinished (6:18)
Review: The associations with LIES will always be there thanks to his breakout helium house burner "Feelin" back in 2013, but Florian Kupfer hasn't been afraid to showcase his DJ-friendly wares on other labels either. Dean Bryce's Technicolour division of Ninja Tune first asked for a Kup of Flo last year with the pleasantly diverse Explora 12" and the German artist returns for a second record on the label in the shape of Unfinished which has already got the Hessle Audio Rinse show seal of approval. Kupfer is on smouldering form throughout, bringing a sense of melodic incandescence to opening cut, "Elle," whilst "Erika" could easily be mistaken for a Terekke production. "Being Me" is blown out and boomy and totally fresh, whilst the title track sees Kupfer end proceedings on some sweeping ambient rife with spectral field recordings.
…

Read more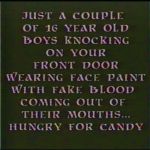 Cat: VV 024. Rel: 02 Oct 17
Techno
Fake Blood

Hungry For Candy

Sweet Tooth

Manipulation
Review: Commonly found lurking around L.I.E.S., Technicolour and W.T. Records, Florian Kupfer has plenty of credentials in the noisier end of the hardware house and techno scene, so it makes perfect sense to find him sidling up to Valcron Video in collaborative moder with Torn Hawk. The results are predictably excellent, from the gnarled emotional wrangles of "Fake Blood" to the blown out ambience of "Hungry For Candy". "Sweet Tooth" comes on like a dishevelled club workout, and then "Manipulation" rounds the record off with a tongue in cheek spoken word and ambience piece that packs some serious music underneath the irreverent chit chat.
…

Read more
Items 1 to 3 of 3 on page 1 of 1