Artists
Items 1 to 2 of 2 on page 1 of 1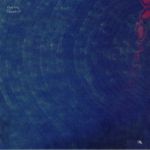 Cat: LYR 003. Rel: 26 Feb 18
Minimal/Tech House
El Klassiko (8:17)

Avocado In Blue (5:19)

Bob (7:09)

Deep Diff (5:36)
Review: It's been a while since we last heard from Flord King, who has popped up on Junk Yard Connections as well as regularly featuring on Lyssna. It's the latter label he returns to now, and he's got some focused, stripped down club fare to impart. "El Klassiko" is a shuffling, funky minimal house jam with some wriggling melodies and a subby bass throb, while "Avocado In Blue" does a quirkier turn with some crafty synth flex that really stands out from the crowd. "Bob" too is a distinctive cut with some detailed layers of dubby ripples and errant computer debris quivering and shaking over the mellow pads and steady beat. "Deep Diff" twists out some cheeky bass and an overall emotive mood that ends the record on a poignant tip.
…

Read more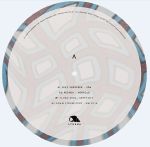 Cat: ZNA 001. Rel: 27 Feb 17
Minimal/Tech House
Levi Verspeek - "256" (10:06)

Peshka - "Miracle" (5:56)

Flord King - "Steff Off" (9:02)

Adam Stromstedt - "HM 2016" (5:05)
Review: Mohammed Al Harbiti, Adam Stromstedt and Flord King's Lyssna Records is now on its third release, and the label is beginning to pick up jus the right sort of momentum to make a impact on the vast, bottomless pit that is the deep house scene. What you need to be able to do that is plenty of style and a fresh way of constructing 4/4 patterns, something which Levi Verspeek has clearly nailed on the opening "256". Peshka's "Miracle" is also refreshingly off-kilter, meandering its loose drums over a hazy bed of washed-up sonics, while Flord King's "Steff Off" uses the minimal formula to deliver its mesmerising glow, and Adam Stromstedt's "HM 2016" is probably the best example of traditional deep house that we've heard since the close of that treacherous 2016. Quality house escapades...
…

Read more
Items 1 to 2 of 2 on page 1 of 1