Items 1 to 2 of 2 on page 1 of 1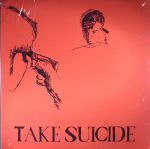 Cat: MNQ 087. Rel: 13 Dec 16
Coldwave/Synth
Take Suicide (11:18)

To Committ Suicide (5:15)

Japanese Girls (3:34)
Review: Aside form being a poignant and startling presence on our charts, the Mannequin label is doing plenty of justice to Italy's industrial past. Throughout the last few years, label head Alessandro Adriani has resurfaced a whole heap of incredible music from the European peninsula, and this single by the shady Flo & Andrew is a perfect example of that. Released in 1981, "Take Suicide" is a deranged pic of music, like a cavernous wave of distorted sonics and technoid power beats, it truly makes us wonder what these two dudes were smoking back in the early 80s! On the flip, things turn even weirder thanks to the ominous bleeps and sonics of "To Committ Suicide", followed by a sublime porterhouse number called "Japanese Girls". The synths on the latter are particularly reminiscent of Mr Fingers' best output. A touch of class, and an excellent reissue. 5 stars.
…

Read more
$15.35
SAVE 30%
in stock
$10.75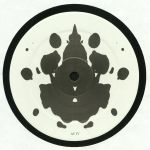 Cat: ALBION 004. Rel: 24 Apr 18
Deep Dubstep
Glume - "Thug" (3:19)

Glume & Flo - "Skateland" (3:46)

Glume & Flo - "Skateland" (Sepia remix) (4:15)
Review: Glume, Flo and Sepia all on one hefty slab of wax. You already know how this is going to go down. Gloopy, swampy with just the right amount of swagger, "Thug" lives up to its name with weight and class. Flip for the midrange bounce as he teams up with Slovenian brethren Flo on the bounced-packed "Skatepark". Need a little more dubspace? Jump straight on Sepia's lesson in restraint. Thug life.
…

Read more
Items 1 to 2 of 2 on page 1 of 1